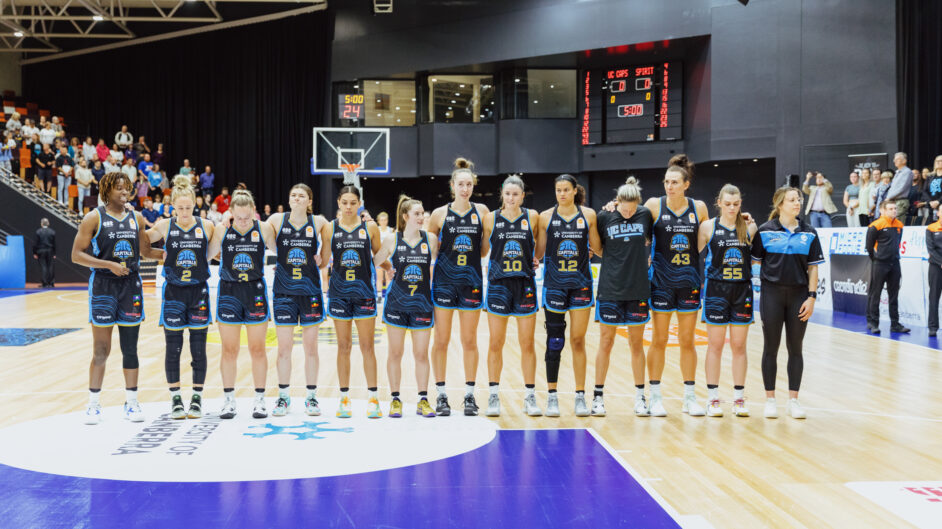 November 4, 2022 | UC Capitals news
"It's the game that we needed."
UC Capitals Head Coach Kristen Veal was optimistic following her team's 20 point loss to Bendigo Spirit in their opening round game, saying they know where they need to improve to come out bigger and better in game two.
"We always knew it was going to be a tough contest but the way that we showed up and kept competing, I'm really proud," Veal said.
Dekeiya Cohen, Jade Melbourne, Gemma Potter, Rae Burrell and Alex Bunton took to the court first in front of 1,204 loud and loyal Caps fans. Cohen top scored for the UC Capitals with 17 points and 12 rebounds, while Jade Melbourne was as passionate as ever, coming up with some brilliant plays to finish the evening with 11 points, four rebounds and three assists.
Shaneice Swain took on more minutes than in her debut season, starring with 15 points, five rebounds, four assists.
Some defensive gaps and fumbles led to Bendigo securing a 105-85 point win, with former Capital Kelsey Griffin landing 25 points for Bendigo.
"What it showed us is some of the stuff we've been talking about that we need to plug the gaps," Kristen Veal said.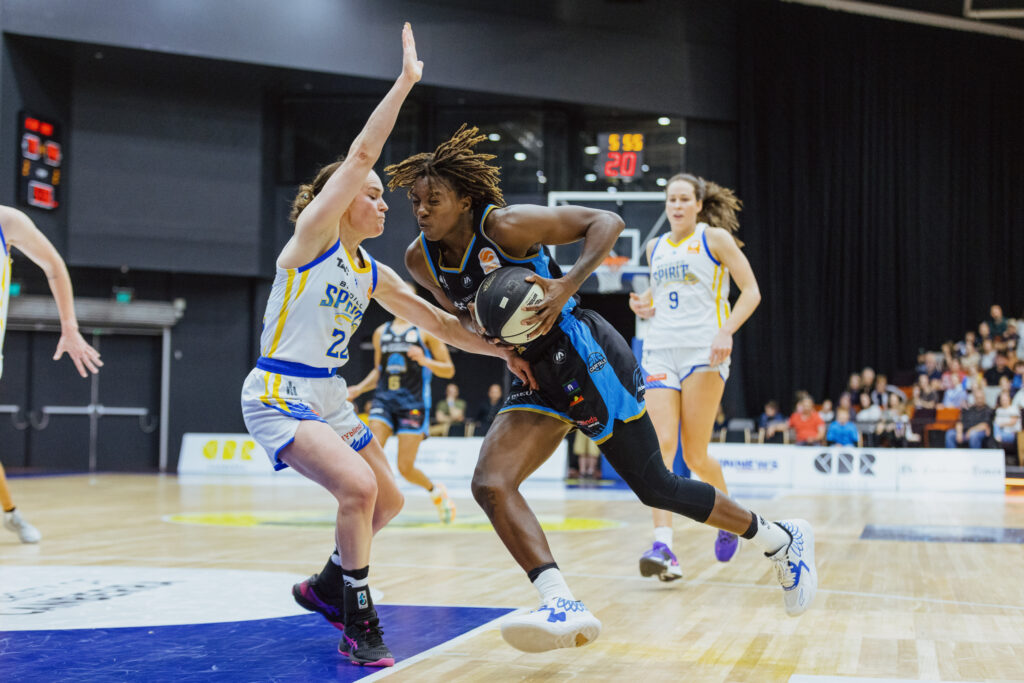 "That is really hard for a young group to do unless they can actually see it so that's what tonight was really great for and what we'll use going forward.
"We still scored 85 points, so the fact that we're a new team and can find ways to score, which are going to be quite unpredictable for opposition teams is really promising.
"As you look through the whole game, it was just defensive errors and defensive processes. If we can fix those up, and we can keep teams to a lesser score, then we're going to be right in it."
In a heart stopping moment in the first quarter, young favourite Gemma Potter went down under the rim, clearing in agony. Helped off the court by the medical team and her mum, Potter will undergo scans within the coming days to learn the extent of her injury.