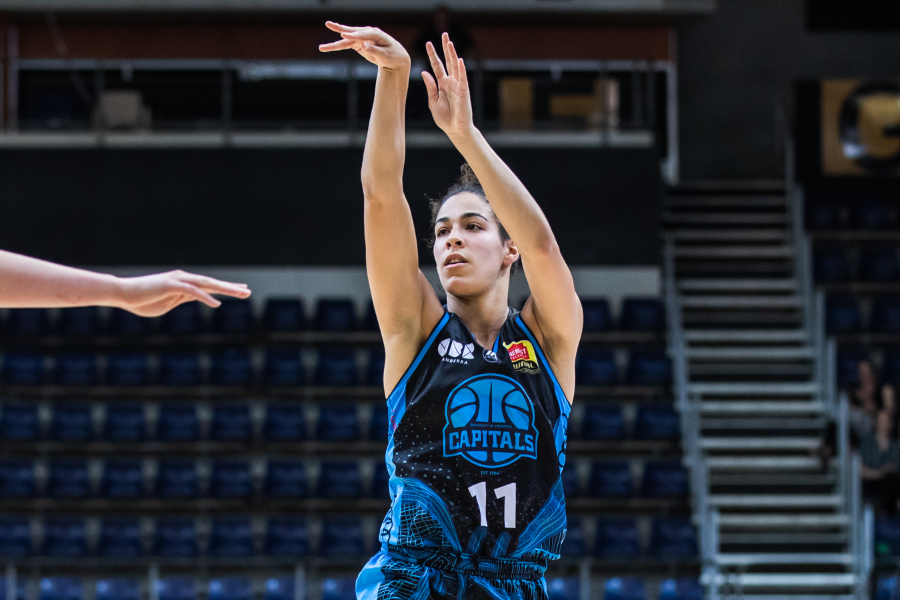 November 10, 2019 | UC Capitals news
The UC Capitals wrap up Round 5 with a stunning win over the Melbourne Boomers just days after handing the Southside Flyers their first loss of the season.
After suffering consecutive losses and a 35-point thrashing to the Boomers in Round 3, the UC Capitals left it all on the court to reaffirm their position in the league this season.
The UC Caps had a hot start with a 10-point lead over the Boomers by the end of the first quarter, but the road to victory became turbulent from then on as both teams trailed within a few points of one another.
The final 10-seconds of the game failed to ease any uncertainty for fans following the live stats from afar as the UC Capitals were just one point ahead. A personal foul for the Boomer's Sophie Cunningham and two successful free-throws from Kia Nurse secured the narrow win.
Nurse led the scoreboard with 22 points and Kelsey Griffin and Marianna Tolo added 18 apiece.
The redeeming win came three days after the UC Capitals played their first-ever game against the Southside Flyers where they put an end to the team's undefeated run, 91-72.
Five Capitals hit double figures for points and both Keely Froling (20 points, 10 rebounds) and Kelsey Griffin (14 points, 13 rebounds) made double doubles. It was Kia Nurse again who again led with 23 points after a dominant first half where she cashed 17 points and 5 treys.
The WNBL will now break for the FIBA international window and the UC Capitals will play their next game on November 24 at home.