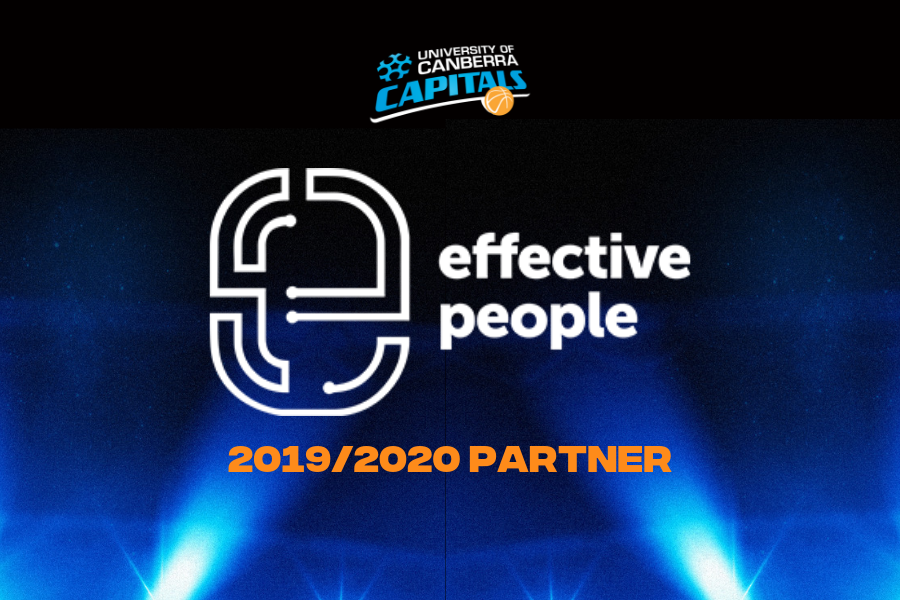 June 4, 2019 | UC Capitals news
The UC Capitals have partnered with a Canberra-based recruitment company, Effective People, for the upcoming 2019/20 season.
Effective People specialise in supplying resources to both Federal and State government organisations, as well as commercial clients. They are an Australian owned and operated Recruitment company with offices in both Canberra and Brisbane.
They join the UC Capitals following their eighth championship win earlier this year as the club is undergoing a recruitment phase with only half the roster filled.
General Manager of the UC Capitals, Lucille Bailie, said that the new partnership is another great step forward for the club.
"We are delighted to bring onboard Effective People, a company that shares our passion for sport in the Capital. I look forward to seeing what we can achieve in the upcoming season and have high hopes that this will be a rewarding partnership," said Ms Bailie.
Chief Executive Officer of Effective People, Dean Hill, said that "Effective People look forward to re-building the relationship with the UC Capitals after holding partnerships with the club over many years in the past.
"Supporting our local teams is one of our main focuses moving forward with basketball being so dear to our hearts."
—
If you're interested in joining our corporate family, click here.