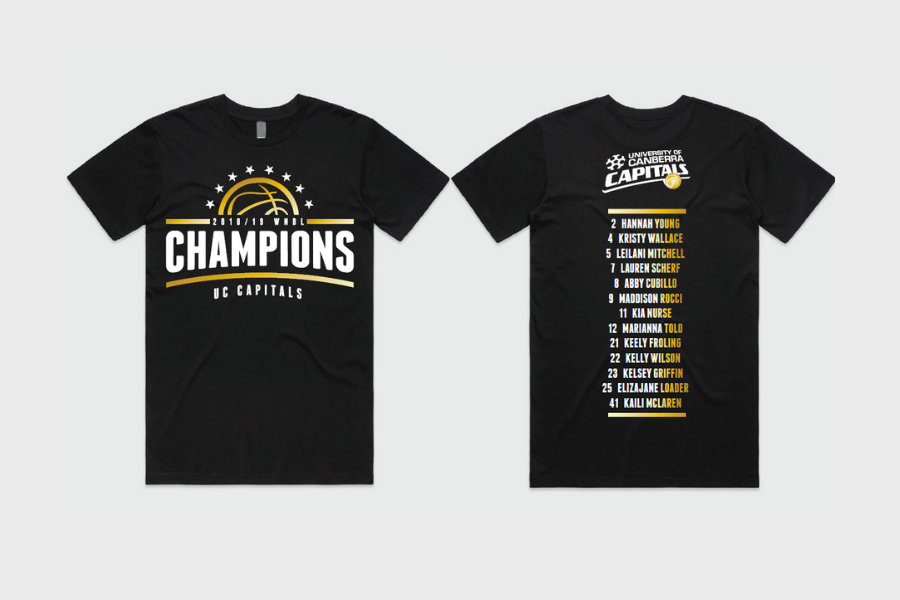 July 1, 2019 | UC Capitals news
Fans can now claim limited-edition items to remember the 2019 championship by with a new membership package.
The Championship Membership is the early-bird option for those who can't wait to relive the championship experience. For the same price as regular memberships, fans will receive three exclusive items on top of all the usual benefits.
The limited-edition items include a 2018-19 championship t-shirt with the names and numbers of the team printed on the back, a championship photo signed by co-captains Marianna Tolo and Kelsey Griffin, and a gold membership card.
The Championship Membership is only available in the 'BIGGER' and 'BIGGEST' packages with the major difference being different price points per seating section. More packages will be available after the Championship Membership offer expires.
There is also a payment plan option for those who want to spread out the costs. The payment plan simply breaks up the total cost of the membership into four equal instalments without any additional fees.
To purchase your Championship Membership, click here.
To view the FAQ, click here.