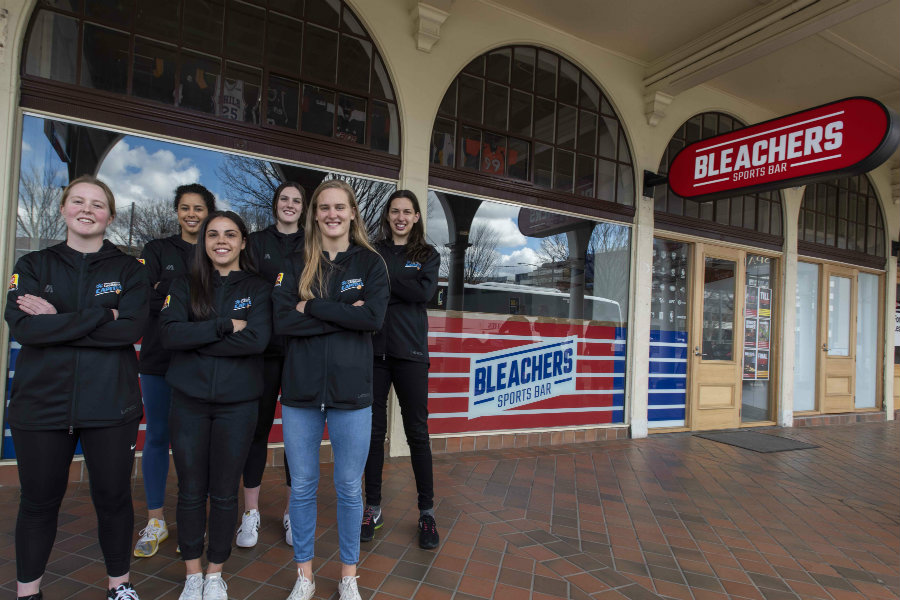 September 12, 2018 | UC Capitals news
As a new exciting feature to the match day experience for the 2018-19 season, the University of Canberra Capitals have proudly teamed with Bleachers Sports Bar.
The partnership means that members and supporters are invited to congregate for food, drink and camaraderie at the Canberra City venue before marching down as a group to the National Convention Centre to support the Caps at their home games.
The owner of Bleachers, Lorenzo Focarile, is passionate about promoting the growth of Women's Sport in the Canberra Region which matches the family-friendly sporting environment of Bleachers Sports Bar.
"Lala Hospitality Group are proud to have our newest venue, Bleachers Sports Bar, as a partner and sponsor of the UC Canberra Capitals. With the Caps making the exciting move to their new home at the National Convention Centre, we are pumped to support the team in what's bound to be an amazing season.
Canberra's most successful sporting franchise is coming to the heart of the city and we can't wait," said Lorenzo.
With expected appearances from players as well as club mascot, Cappie, Bleachers Sports Bar is set to be the hot ticket when it comes to pre-game entertainment this season.
Event-specific details will be available on the UC Capitals Facebook page closer to the start of the season.