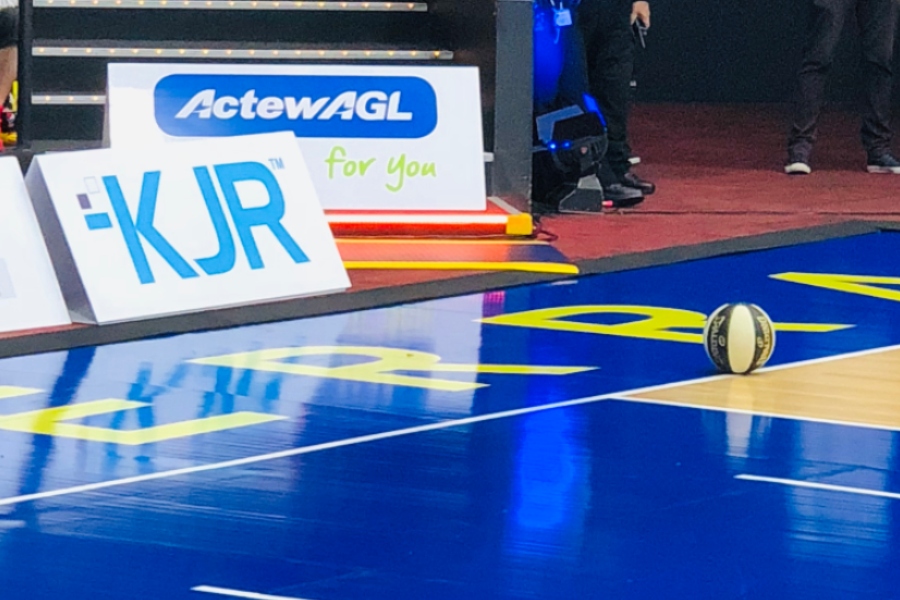 October 31, 2018 | UC Capitals news
The University of Canberra Capitals welcomes technology-first strategic advisory firm, KJR, to their corporate family for the WNBL 2018-19 season.
One exciting feature that has emerged out of this partnership is the KJR Player of The Game award which recognises a player each home-game who performed a major role in the unwavering pursuit to lead the Capitals to success.
KJR General Manager for the ACT, Andrew Hammond, a longtime basketball supporter who grew up watching the Canberra Cannons, is delighted to be teaming up with the Capitals.
"In its 21st year, KJR is very proud to be partnering with the UC Capitals to promote elite-level women's sport in Canberra. We're excited by the opportunity to work with, support and grow the UC Capitals family this season," said Mr Hammond.
More than just a 'logo' sponsorship, KJR will be working with the UC Capital's team to explore synchronicities with the data produced from a basketball game and another KJR supported program, Young Women Leaders in AI.
KJR CEO, Ashley Howden, said that this partnership is a great opportunity to combine two passions.
"As a company, we're deeply immersed in technology but we're also deeply passionate about our sport. We're jumping at the chance to merge these passions while supporting exceptional women in both fields."
General Manager of the UC Capitals, Lucille Baillie, shares this excitement and sees huge potential in this partnership.
"The UC Capitals are the best of the best when it comes to local basketball talent – having a partner like KJR alongside us, applying their expertise to help us be even better at what we do is fantastic.
"Both organisations value sharing their expertise and inspiring others, so this really is a well aligned partnership with exciting outcomes ahead!"
For more information on UC Capitals partnerships, please visit our corporate page.