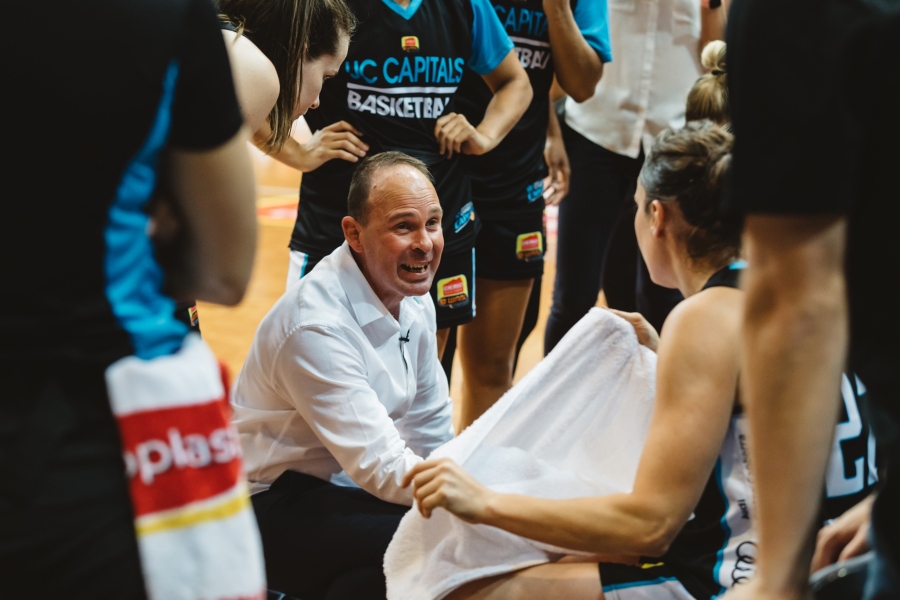 March 5, 2019 | UC Capitals news
After finishing off his three-year contract as Head Coach with the University of Canberra Capitals on a championship note, Paul Goriss has resigned for another two years.
Goriss said that he didn't doubt that he wanted to stay in Canberra and that there is still work to be done with the UC Capitals.
"I was pretty keen to stay and see that job through, and I just don't think it's 'job done' with winning a championship. We've got to maintain us in the top echelon of teams in the top four, and make sure we're getting better every year so we don't let it fall back to where it was.
"I want to have that consistency with the group being a top four team," Goriss told The Canberra Times.
Goriss lead the UC Capitals to their eighth WNBL championship less than three weeks ago.
With Kelsey Griffin, Keely Froling and Kristy Wallace being the only three players signed on for another season, locking in Goriss was a priority to begin recruiting. However, he must now focus on rebuilding another team.
"The main challenge with winning is trying to keep the roster," Goriss said.
"It's that consistency and continuity of the same playing group, that is used to playing together and knows how to win. That's the biggest challenge for us, to try to keep as many of those girls as we can."