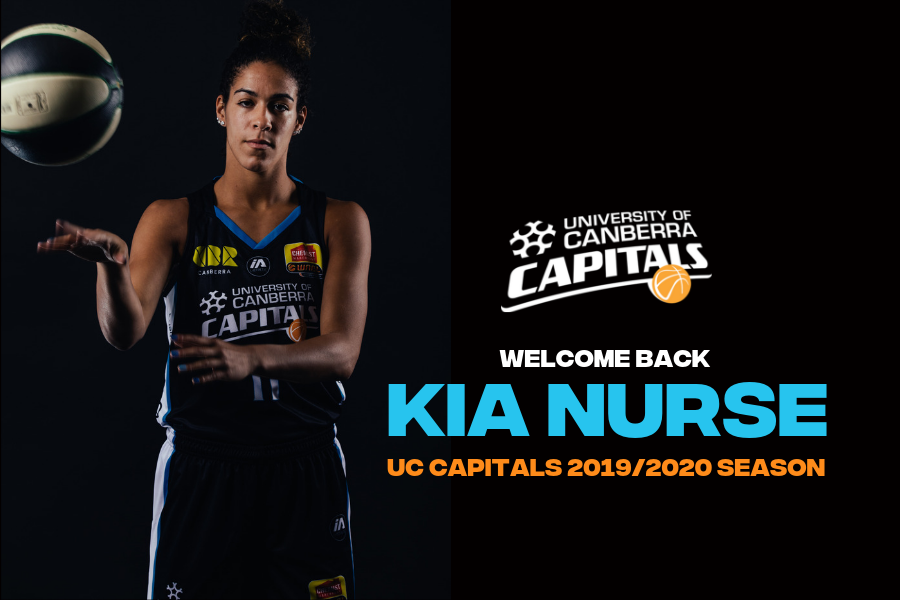 March 26, 2019 | UC Capitals news
University of Canberra Capitals star Kia Nurse has re-signed with the championship-winning team for the WNBL 2019/20 Season.
Following a standout rookie season in the WNBL, winning Player of The Month for October and finishing fourth in the league for average points, the 23-year-old Guard said she's excited to come back to Canberra.
"I had a great experience last year so I'm looking forward to seeing all the fans again and having a great season. I truly enjoyed my first season overseas," said Nurse.
Nurse did not take the decision to return to Canberra lightly and said the excitement of the championship win wasn't her only motivator.
"I was very unsure about coming back. I wanted to explore all of my options. I'm glad to have won a championship but after discussions with my agent and family we decided this was the place to be.
"I thought Canberra was a great fit and it would be an advantage to know what I was getting into next year. It's also beneficial that the season is easier on the body than others especially going into an Olympic year," said Nurse.
Before the WNBL pre-season, Nurse will play her second season with the New York Liberty in the WNBA. She will also be preparing with the Canadian Women's National Basketball Team for the 2020 Tokyo Olympics.