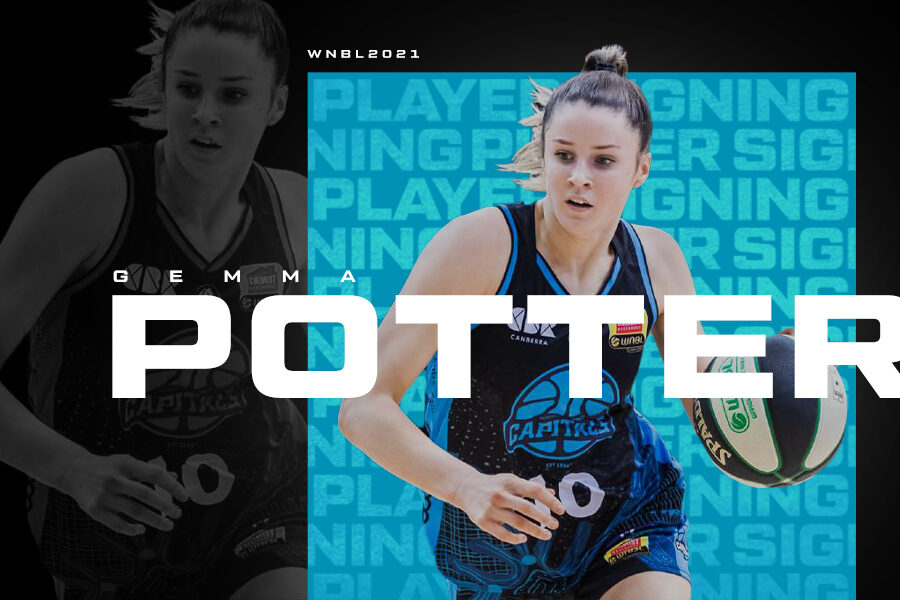 November 18, 2021 | UC Capitals news
Gemma Potter will return to the UC Capitals for the 2021/22 season, but injury will keep her from suiting up until early next year.
Potter was a key contributor of the 2019/20 championship team before suffering a leg injury that kept her out of the finals.
The last 18 months have been challenging for Potter. She was forced to sit out the 2020 WNBL campaign to take up an athletic scholarship at UCLA (University of California, Los Angeles). However, COVID-19 travel bans and a U.S High Court decision prevented her from taking up that opportunity.
With sights set on a return to the WNBL for 2021 she joined Caps teammate Jade Melbourne in playing for Victoria at the Australian Under 20s Championships. During the gold medal game against New South Wales Gemma sustained a torn Anterior Cruciate Ligament (ACL).
Potter is currently rehabbing the injury in Canberra and is expected to be unavailable to play until early 2022.
Head Coach Paul Goriss said "we're not putting a strict timeline on Gemma's return. We want to make sure she's 100% healthy and confident in her knee before she comes back into the line-up."
"Once we get a clearance from her surgeon, we'll know where we stand, and we'll be able to link her with our athletic performance and medical staff and work slowly towards a return to full basketball activities."
Potter completes the UC Capitals 2021/2022 squad as the team ramps up preseason preparations less than three weeks from season tip-off.