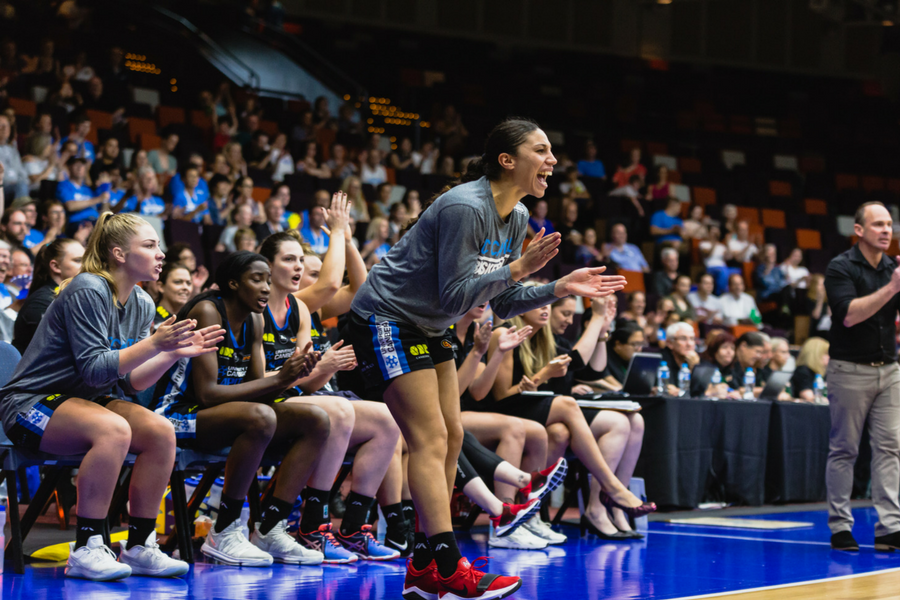 December 21, 2017 | UC Capitals news
In a battle to stay off the bottom of the ladder, the UC Capitals won their second game in a row when they faced a tough Bendigo Spirit, 80-91.
The first quarter provided plenty of early excitement for the UC Caps as they started off strong with 19 points off the bench including 16 points from Kate Gaze and Lauren Scherf.
With both teams slightly edging forward in the second quarter, Bendigo's Gabe Richards caused some trouble around the net to keep the Spirit in contention.
However, every UC Capitals player that hit the court scored, led by Natalie Hurst's 18 points and five assists while Lauren Scherf scored herself 12 points and Kate Gaze who managed to score ten points off the bench. The UC Capitals lead going into the half-time break, 50-51.
The UC Capitals eventually ran away thanks to a 20-10 final term to win the match, 80-91.
COMPETITION WNBL 2017/18 VENUE Bendigo Stadium GAME DETAILS Tip off: 7:00 pm 14/12/17  ATTENDANCE 243
UC CAPITALS 91 ( N.Hurst 18, M.Bass 15 and L.Scherf) bt
BENDIGO SPIRIT 80 (R. Banham 20, N. Payne 19, G. Richards 18)
In their second match of Round 11, the UC Capitals ran-away with a theatrical win, in a close encounter with MAC Adelaide Lightning on Sunday afternoon, 88-87.
With captain Nat Hurst ruled out before the match with a middle ear infection, youngster Maddison Rocci stepped up to the plate, scoring 10 points along with offering three assists.
The first quarter began with Abbey Wehrung scoring the first two points of the match within the first four seconds of the whistle blowing to get the UC Capitals off to a great start. The home side piled on the points and headed into the second term out in front, 28-18.
The UC Capitals strong start continued as they held their lead over Adelaide Lightning into half-time, leading by 8 points going into the break, 51-43. Seven was the lucky number for the UC Caps as Jordan Hooper, Lauren Scherf and Mistie Bass all reached seven points.
The visitors had a huge third quarter as they fought back with 30 points to sneak ahead of the UC Capitals heading into the final 10 minutes, 70-73.
The final quarter saw the UC Capitals tie with 1.6 seconds remaining until Jordan Hooper was fouled and managed to knock over one free throw to push her side into the lead to win the match, 88-87.
COMPETITION WNBL 2017/18 VENUE National Convention Centre GAME DETAILS Tip off: 3:00 pm 17/12/17 ATTENDANCE 360
UC CAPITALS 88 (Mistie Bass 21, Kate Gaze 14, Jordan Hooper 11) bt
ADELAIDE LIGHTNING 87 (Aimie Clydesdale 18, Colleen Planeta 18, Abby Bishop 16) at National Convention Centre.
 WNBL – ROUND 11
Thursday: Round 11 – UC Capitals v Townsville at National Convention Centre, 7:30pm.
Tickets: bit.ly/2fhQQ3t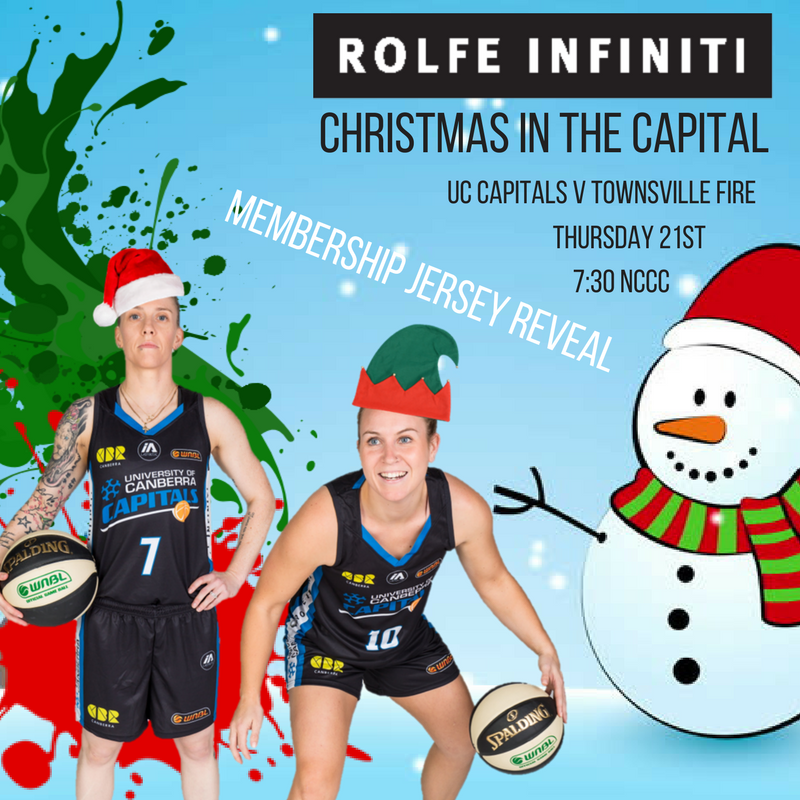 Saturday: Round 11 – Dandenong Rangers v UC Capitals at Dandenong, 6:30pm. 
Photography: 5 Foot Photography
Credit: Jaylee Ismay