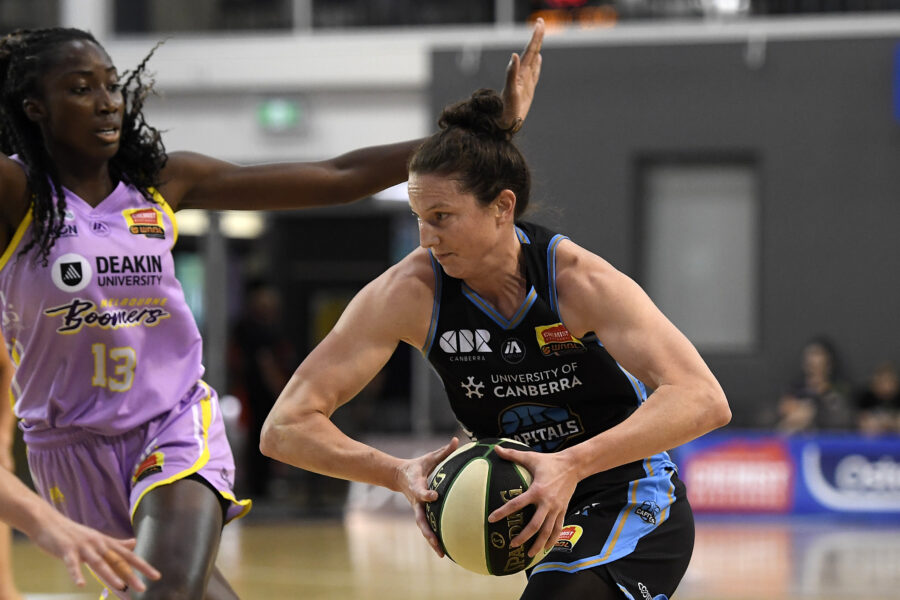 June 24, 2022 | UC Capitals news
The UC Capitals would like to thank Kelsey Griffin for her immense contribution to the club, following the announcement of her signing with Bendigo Spirit.
Griffin helped the club to two Championships, four play-offs, and lead the team through the highs and lows of the ever-changing Covid impacted seasons.
In her first season with the UC Caps, Griffin was a standout player for the league, named club MVP, league MVP and the Rachael Sporn Grand Final MVP averaging 19.3 points, 11.6 rebounds, 2.6 assists and 1.7 steals.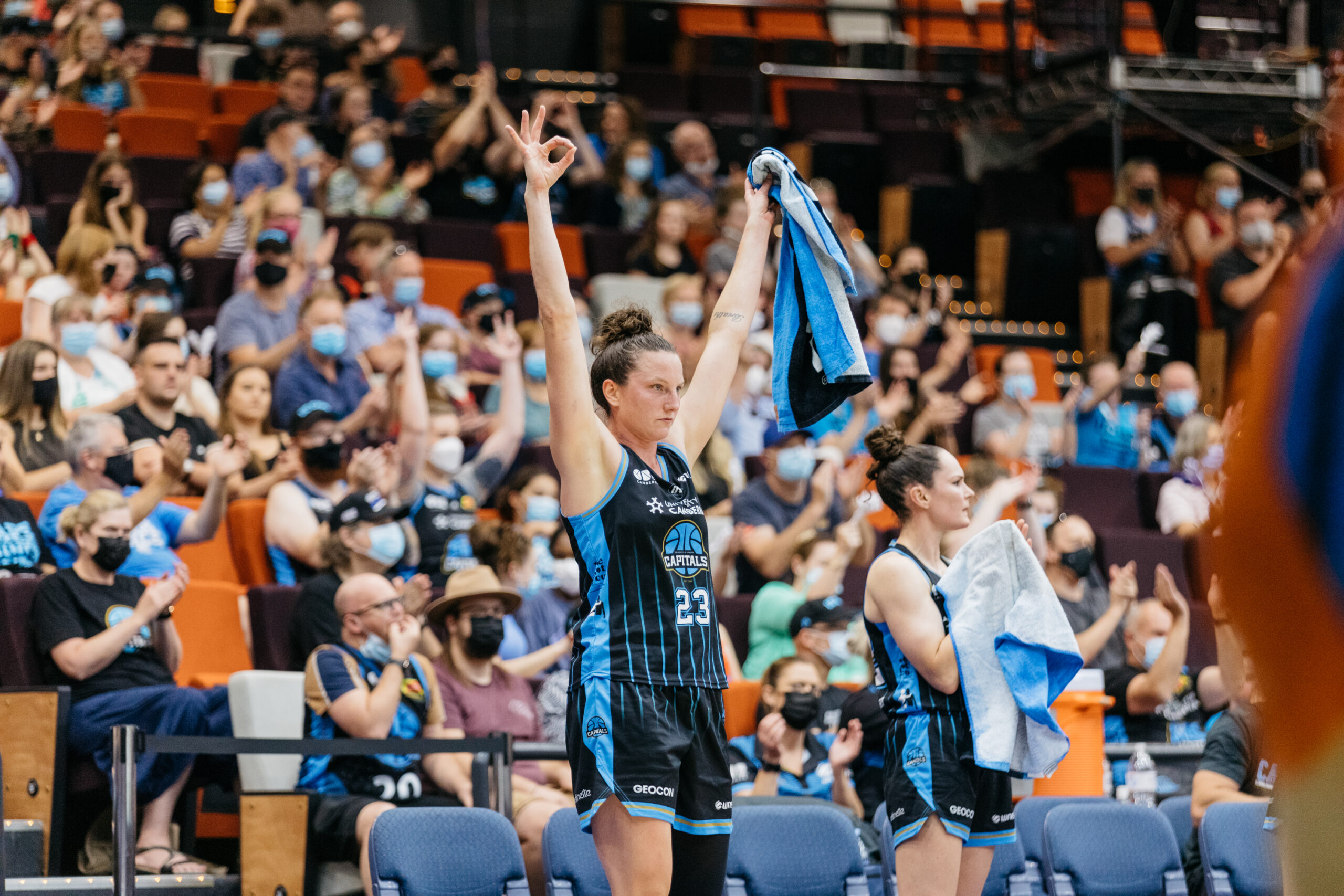 In the season just gone, the star forward was again recognised for her efforts, named alongside U.S import Brittney Sykes as the 2021/22 MVP. Through an incredibly challenging season, Griffin showed the positive, resilient, and winning culture of the Caps, being a role model to not only the team but the basketball community and beyond.
"Four seasons, four finals appearances and two championships. When Erin and I decided to come to Canberra four years ago we had no idea the journey that was ahead of us," Kelsey said.
"My goal is to always leave somewhere better than when I arrived. However, I never expected Canberra to do the same for me. Through the highs and lows, I gained more clarity on who I am as a person and who I want to be moving forward."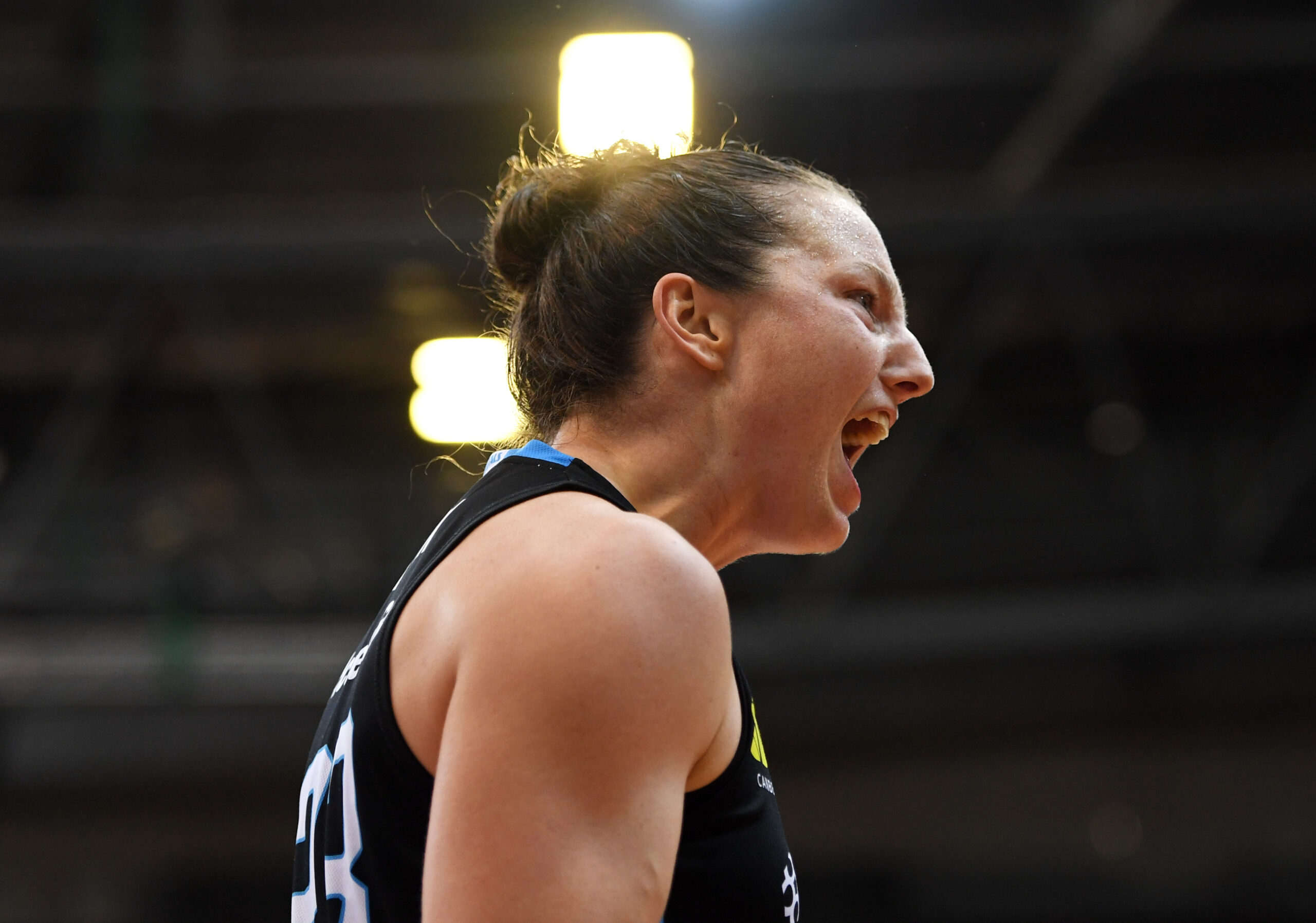 Griffin said she can't thank the Caps community enough for their love and support over the past four years.
"I will forever be grateful to people who made this journey not only possible, but meaningful to the coaches, physios, massage therapists, S&C coaches, team doctors, volunteers, support staff and sponsors, from the bottom of my heart thank you.
"To the fans, thank you for welcoming Erin and I with open arms! Your presence at home games was a force to be reckoned with and you made my time with the Caps so special. I will never forget the feeling inside the AIS in those two championships, I still get goose bumps!
"To my teammates, thank you for keeping me grounded and being my motivation through it all. While most can agree success is something to strive for, working to achieve it with great human beings I now know is the most important thing.
"Lastly, to Erin, thank you for taking a chance, being my rock and walking by my side through this crazy adventure. I'm sad to close this chapter, but very excited for what is next!"