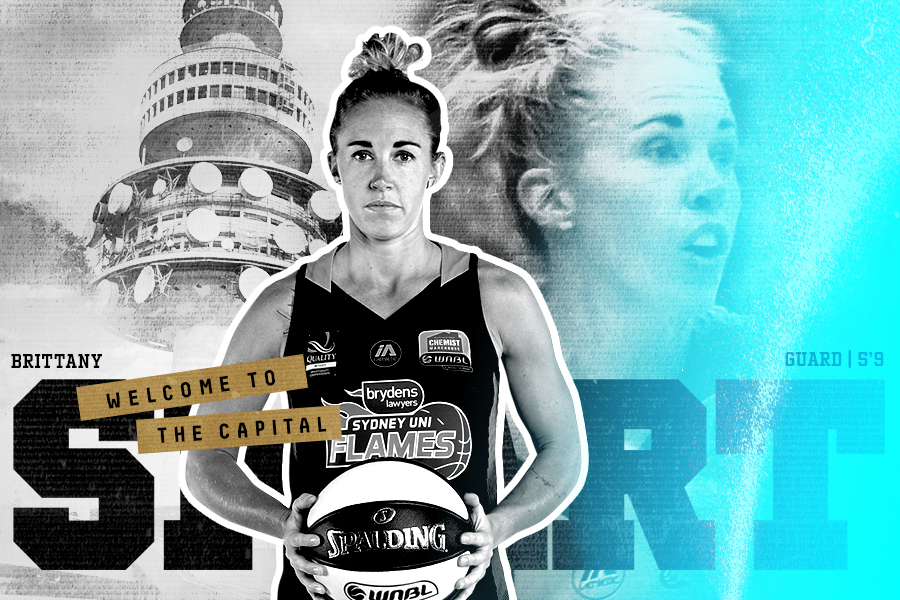 June 18, 2020 | UC Capitals news
The UC Capitals have added 177cm Guard Brittany Smart to the 2020-21 roster.
Smart, who was born in Ohio, USA but is now a permanent resident of Australia, comes to the Capital after two seasons with the Sydney Flames.
At 34-years-old, Smart has a wealth of international basketball experience having played in Belgium and Sweden before joining the WNBL with the Melbourne Boomers, where she won the club's most valuable player award in 2017.
Head Coach Paul Goriss was drawn to Smart for the upcoming season to add veteran experience to the team's Guard rotation.
"Britt can play both the point- and off-guard positions for us and her flexibility at those two positions gives us a good rotation in our back court.
"She will be a key defender on the perimeter for us and has the ability to score from three-point range and spread the floor around Tolo and Kelsey in the paint.
"Britt has the experience we need around our young back-court and will play a key role as a mentor to them, but she also has that competitive drive that will make us even stronger.
"She has always struck me as being a hard worker and has always been in great physical shape. She has a never-give-up attitude which fits perfectly with our style and with the work ethic we have as a team led by Marianna Tolo and Kelsey Griffin," said Goriss.
Smart said that she looks forward to joining the UC Capitals this season and continuing to build what the club has started.
"There are many reasons I signed with the Capitals, but the biggest was that their values as an organisation aligned with mine and their goals aligned with my goals on and off the court.
"Paul Goriss, Kristen Veal and Carrie Graf have all emphasised the importance of building strong relationships and chemistry and I couldn't agree more. So, to join this established group and their winning ways is an honour," said Smart.
Smart joins Marianna Tolo, Kelsey Griffin, Maddison Rocci, Keely Froling, Abby Cubillo, Alex Delaney and Tahlia Tupaea on the UC Capitals 2020-21 roster. Gemma Potter has also committed to return if she cannot attend college in the United States due to the global pandemic.
The upcoming WNBL season will tip-off on November 20.