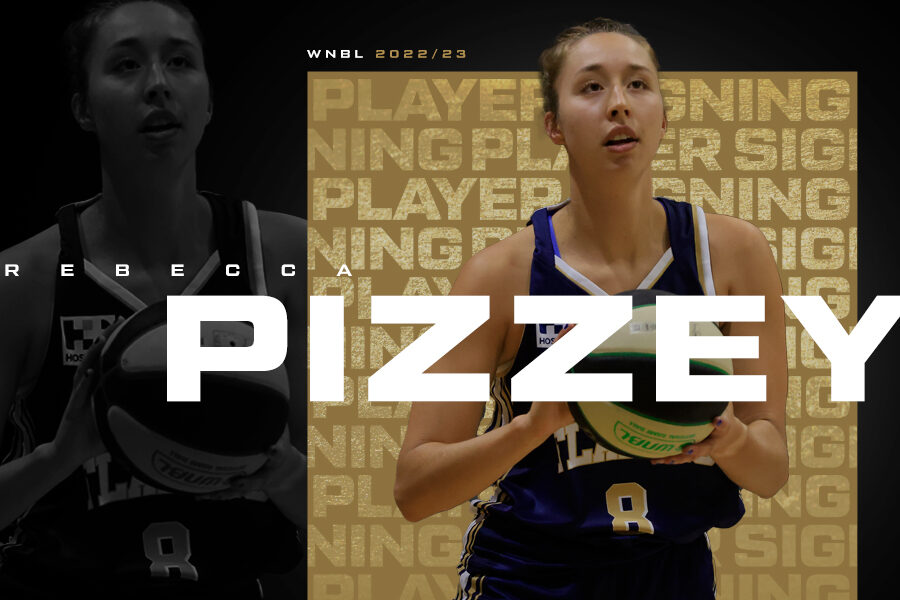 July 28, 2022 | UC Capitals news
The UC Capitals are pleased to announce they have secured the signature of forward Rebecca Pizzey for the upcoming WNBL season.
Pizzey joins Canberra after five years in the WNBL, having spent two seasons with the Southside Flyers including their Championship winning 2020 hub season, before moving to Sydney to play for the Flames in 2021/22.
"I am super excited to be joining the Caps family! I love the area and the club and can't wait to start," she said.
Pizzey started playing basketball at Bulleen Templestowe Basketball Club for her junior career before moving to Canberra to train with the Basketball Centre of Excellence at the AIS. She has represented Victoria at the National Championships, Australia at the U17 World Championships in Zaragoza, where they won gold, and the U19 Australian team, the Gems, in Italy.
Pizzey said she's looking forward to reconnecting with UC Capitals head coach, Kristen Veal.
"I was coached by Vealy when I was younger, and I have nothing but good things to say about her both on and off the floor. I know so many players who have learnt so much and loved playing for her too.
"I am also looking forward to playing with lots of new people I haven't played with before! I have watched and played against some of these girls in the past and love their style of play and how they are as teammates."
At 190cm Pizzey is expected to make a huge impact for the Capitals in 22/23.
"Something that is important to me is being a good teammate and supporting the group in whatever way they need," Pizzey said.
"There is a huge home court advantage to Canberra and the fans always let the opposition know, it is great how many people come out to support the club."
Pizzey is the eighth signing announced for the Caps so far this season. Memberships for the upcoming season go on sale soon.
2022/23 UC Capitals Signings |
Jade Melbourne, Shaneice Swain, Gemma Potter, Tahlia Tupaea, Brittany Smart, Alex Bunton, Emilee Harmon, Rebecca Pizzey