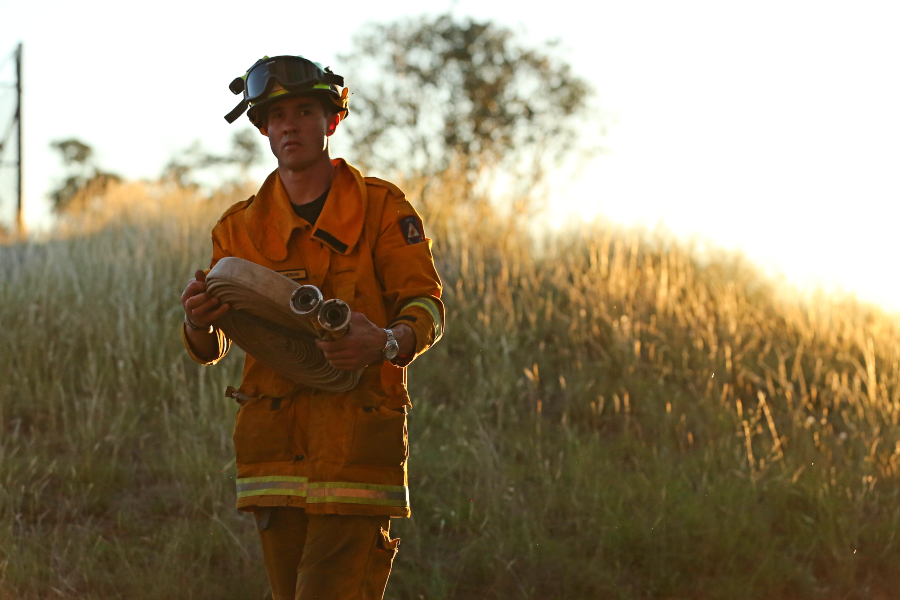 January 21, 2020 | UC Capitals news
For UC Capitals' sponsor and Ray White agent Cam Crombie and Assistant Coach Carly Wilson, January should have been the most exciting month of their lives as they welcomed baby Lola Jane to the world. However, Crombie was instead juggling home life with the devasting NSW fires as a volunteer firefighter.
Crombie was first called in to assist with the bushfires in the Snowy Mountains just two weeks after the birth of his first child.
"It's been tough – not only leaving a newborn, but more so not being there to support Carly when everything is all new and a little scary for her even though I know she's definitely up to the task," said Crombie.
But as a gold medallist, successful real estate agent and volunteer firefighter of six years, Crombie isn't the type of person to watch on.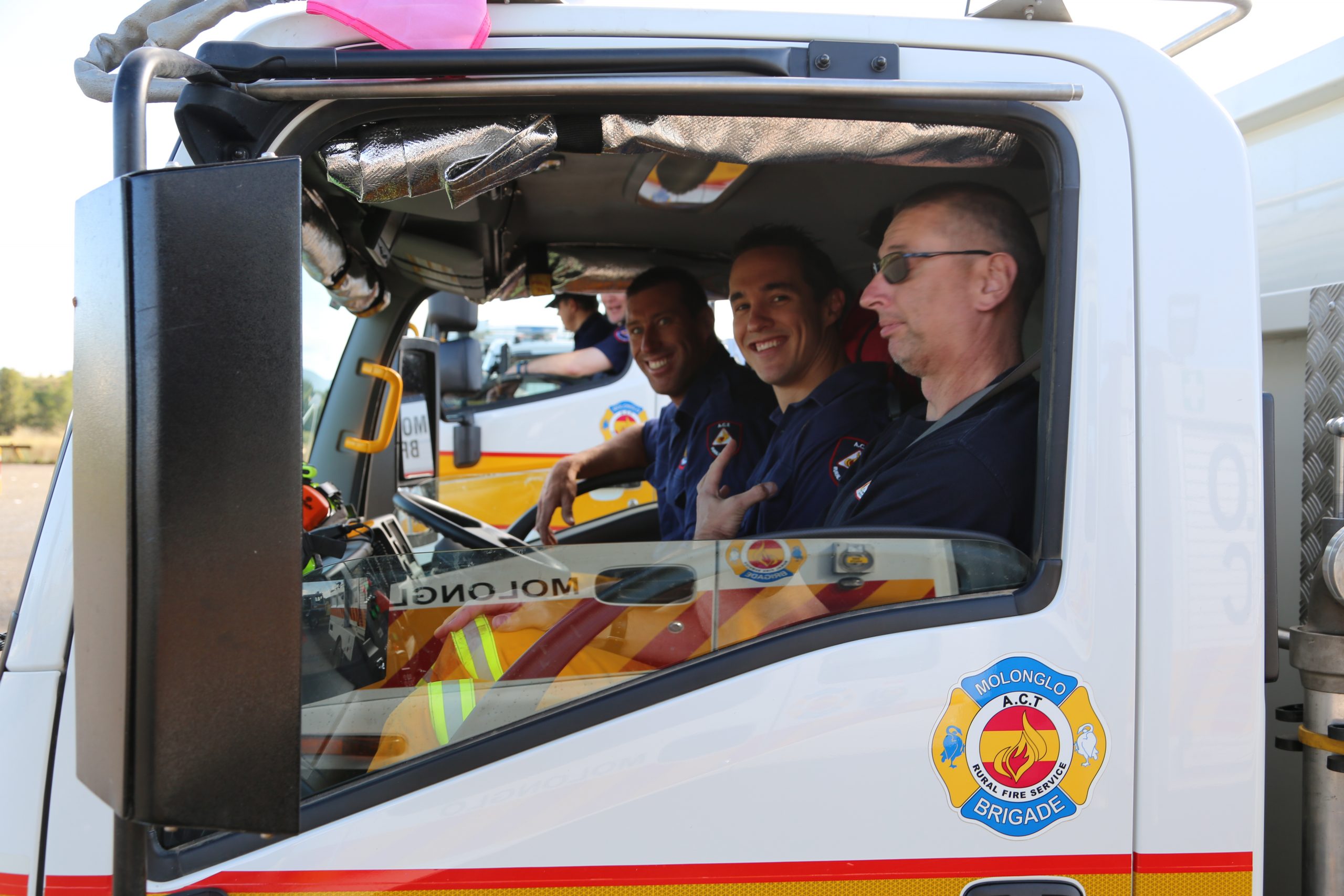 "In the end though, I don't feel great about having the skills to help and choosing not to use them. I have to get out and do whatever I can because so many people have lost so much.
"The genuine feeling you get from banding together with like-minded people and helping someone in their darkest hour is indescribable. Community and contribution are everything as you get to give something and learn so much in return. Everyone thrives in the end and we all have a part to play, even if it may seem insignificant, in the grand scheme it really does make a difference."
The contribution and sacrifice of all volunteers and staff working tirelessly during this crisis certainly is not viewed as insignificant, though. While Canberra has remained safe from the fires, the ACT community has banded together to help those who need it.
That is why the UC Capitals dedicated the rescheduled game against the Perth Lynx to those impacted by the fires, giving $2 for every attendee to the Red Cross and allowing firefighters, SES and their families free entry to the game.
For Crombie, it's support like this that's why he chose to be a partner of the organisation for a second year.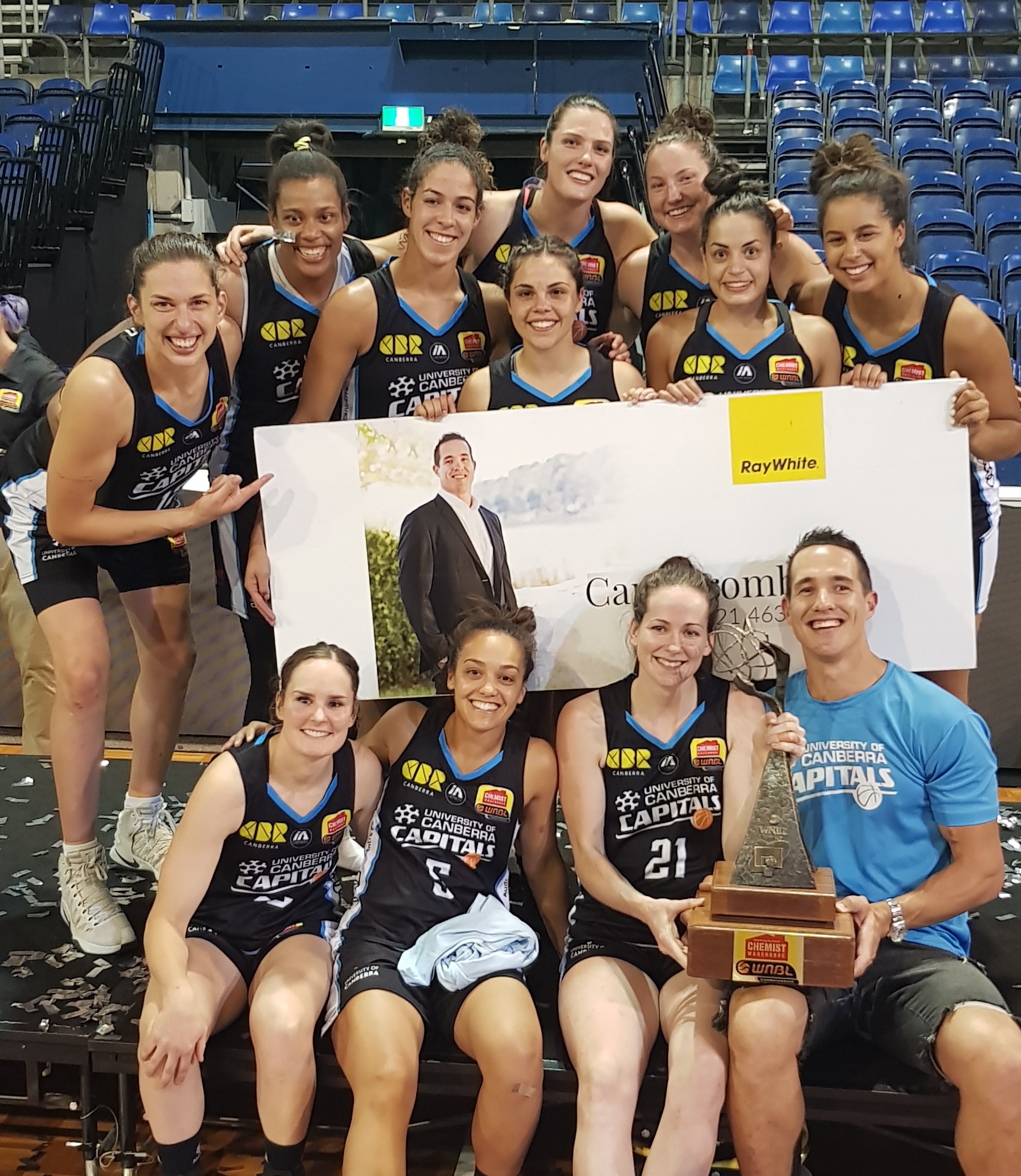 "Obviously supporting firefighters, the emergency services and disaster relief efforts is close to my heart, but they have the best community presence of any professional sporting team in Canberra.
"They've proved that the culture they've built gets the job done on the court, but I think that's largely in part to the leadership group having such a focus of 'this is what we do, we help, we are active and we have more to offer Canberra than just entertainment on a Saturday night'. I couldn't be prouder of the girls, and it's great that they also make it fun to watch!"
In giving free entry to those battling the crisis, the UC Capitals hope that they can spend quality time with family after such a busy and intense period.
"It's no surprise that volunteering in any capacity requires nothing but someone to give up their time, and that's what I think makes it so great because you can't put a price on it. Unfortunately, this often means time away from other important aspects of a volunteer's life. If I had to pick two, it would be 'family' and 'rest' that probably takes the biggest hit in times like this.
"Coming along to something like a UC Capitals game is fantastic because it can not only be a good release from the troubling times, but also allow volunteers to unwind and recharge for just a moment, and share some time with their families and their "brigade family" in a non-emergency scenario. The mental drain of firefighting is often so much more intense than the physical drain, and it's so important to surround ourselves with people we love, doing things we can all enjoy," said Crombie.
Crombie is also grateful for the personal contributions of players Kia Nurse and Kelsey Griffin, who pledged $5 for every UC Capitals' point over five games.
"It really speaks to their character, not as celebrities but just as humans. There are so many people doing it tough and it's just great to see people helping in the way they can. It's a good thing they make it rain on the court because it means more money for the cause.
"The fact that the UC Capitals have such a strong belief in being present in their community, caring for each other before themselves, and focus on building a positive profile for women's elite sport is the exact reason I'm a sponsor."