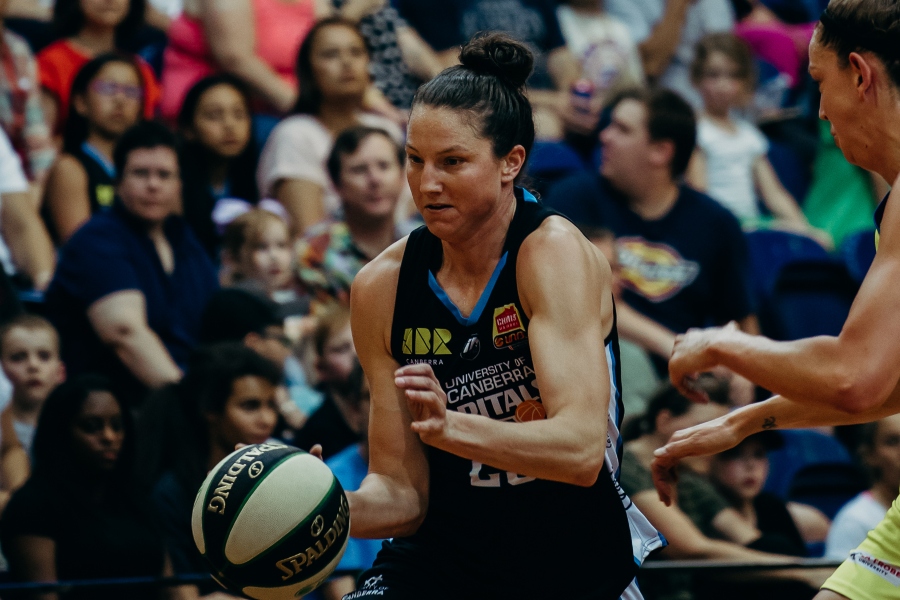 January 8, 2019 | UC Capitals news
With a spot in the semi-finals secure as we currently sit on top of the ladder, the University of Canberra Capitals' next focus is to gain the home-court advantage for the duration of the finals.
The UC Capitals have enjoyed great success at home throughout the year, with a league leading 9 – 1 record split across the NCCC and the AIS Arena.
The top two teams at the conclusion of the regular season will enjoy an additional home fixture in their respective semi-final's match-ups.
This means the upcoming game against Townsville this Friday night is critical as it will only take one more win to claim a top-two finish. However, a loss would put greater importance on the following game against the Flames in Sydney and in the final round against the Bendigo Spirit.
UC Capitals co-captain and league MVP favourite, Kelsey Griffin, said that it is extremely important to the team to lock in the home-court advantage.
"It's something that can be taken from us if we don't protect it, so I think that's what these next three games are about," said Griffin.
To finish the regular season on top of the ladder would also be an advantage for the semi-final as the finals format will begin with 1 v 4 and 2 v 3. All finals series will be decided by a best of three series.
Despite losing Kristy Wallace to a devastating second ACL injury during Round 11, the UC Capitals are feeling positive about the rest of the regular season.
Kia Nurse has been making big moves with a 24.5 point per game average across the Round 12 double header, while Kelsey Griffin earned herself a ninth spot on the WNBL Team of The Week to equal Suzy Baktovic's record.