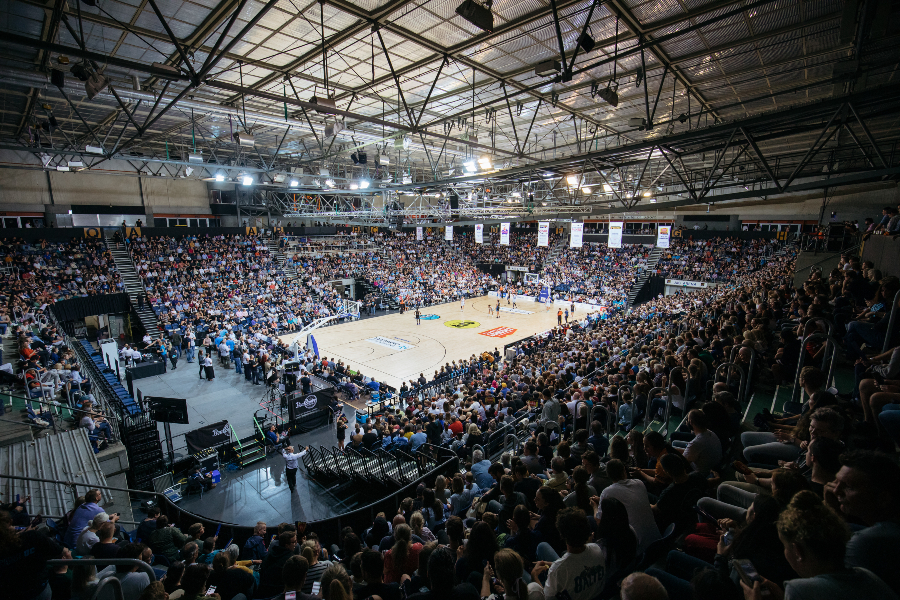 May 27, 2020 | UC Capitals news
The University of Canberra Capitals are set to launch their championship campaign as Basketball Australia has today confirmed the 2020-21 Chemist Warehouse WNBL season will tip off in November and comprise of 21 games per team.
In consultation with the WNBL Commission, Basketball Australia made the decision to delay the commencement to the 2020-21 season to align with the expected state and federal governments COVID-19 restrictions regarding return to play guidelines for elite sport and public movement between states and territories.
As part of the financial modelling for next season, Basketball Australia can also confirm that it has planned on a scenario of games being contested without fans in attendance until Christmas, due to COVID-19 restrictions on mass gatherings.
General Manager of the UC Capitals, Lucille Bailie, said that the club is delighted to commence preparations for the next season.
"The health and safety of our athletes, staff, supporters and stakeholders will always be our number one priority. With that top of mind, we look forward to mapping out plans for the new season and continuing the success of the UC Capitals.
"We know that the confirmation of our season starting in November will give our city an exciting and positive thing to look forward to after missing our sport over the past couple months," said Ms Bailie.
Head Coach Paul Goriss has been working to resecure players before the commencement of Free Agency as the entire roster went off contract following the championship.
The UC Capitals are set to announce their first player in the coming week to begin building some momentum behind their title defence.
The UC Capitals will reveal more details regarding membership in the coming months as the club, with ongoing direction from Basketball Australia, continue to finalise details of next season.
More information regarding Free Agency, Broadcast details and the 2020-21 fixture will be released by Basketball Australia in due course.
2021-21 Chemist Warehouse WNBL Season Summary:
Opening Round: 20 – 22 November 2020
Final Round: 3 – 6 March 2021
Semi Finals Series: 12 – 21 March 2021
Grand Final Series: 25 – 31 March 2021
Each team will play 21 x Regular Season games