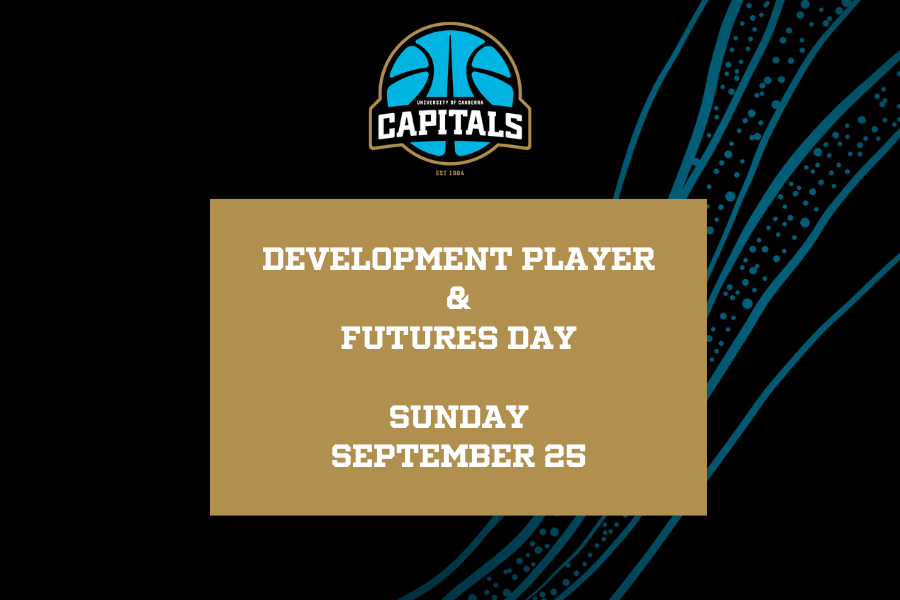 August 20, 2022 | UC Capitals news
The UC Capitals in collaboration with Basketball ACT will be holding a Development Player and Futures Day on Sunday September 25, designed to provide aspiring WNBL athletes from Canberra and the region, with WNBL exposure.
Opportunities for the upcoming 2022/23 season may vary, from development player and train-on roles, to being offered behind-the-scenes experience for future junior talent.
To be eligible, athletes must not have been a development player for two years of more in the WNBL, must have minimum Junior State or NBL1 experience, must be able to travel to and from the University of Canberra and be fit to train on Sunday September 25.
UC Capitals Head Coach Kristen Veal will be running the day and says it's a great opportunity for local talent to be discovered.
"We have had some exceptional athletes come through the development pathway here at the UC Capitals, including Abby Cubillo, Maddy Wheatley, Shakera Reilly and Bronte Corke," Veal said.
"There is so much promising talent within Canberra and New South Wales, and we are committed to establishing a positive and sustainable pathway to the WNBL for our emerging players."
Basketball ACT Head of Performance Phil Brown said "the Development Player program provides aspiring local athletes with great opportunities to be a part of the UC Capitals training and program. Being exposed to the on and off court environment of a WNBL team provides an incredible learning experience for athletes from Canberra and assists with creating a sustainable pathway for local athletes to transition into the national competition."
"Athletes such as Abby Solway have had recent opportunities within the UC Capitals Development Program and have been able to share their learnings within the Canberra Nationals Team, assisting more Canberra athletes to aspire and transition along the player pathway."
The UC Capitals are now accepting Expressions of Interest from junior and senior players, who are eager to compete for an opportunity with Canberra's most successful sporting team. If this sounds like you, email uccaps@canberra.edu.au with the following information:
Name
date of birth
address
phone number
playing experience
height
Successful applicants will be contacted by the UC Capitals, with an invite to trial and further information. to the try out and more details will be provided at that time.