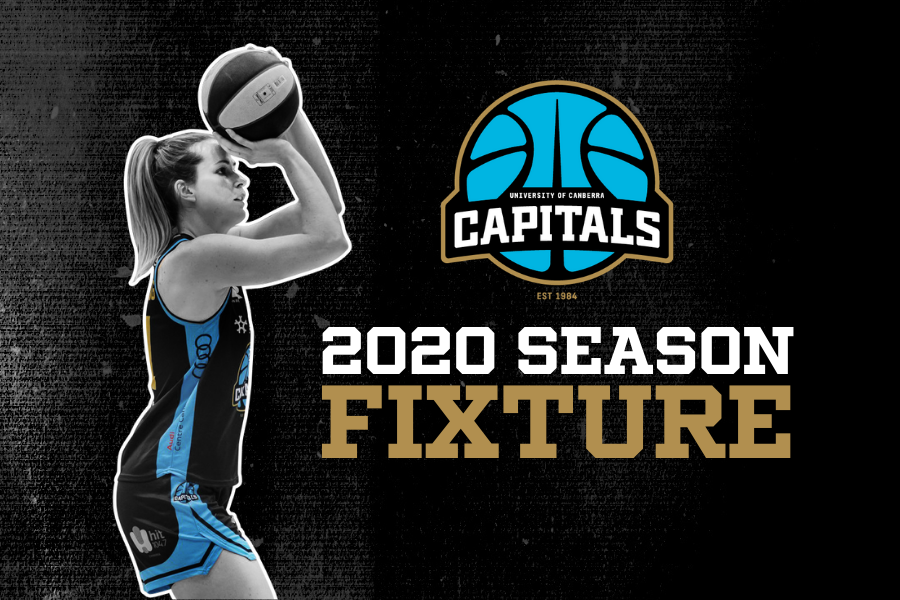 October 28, 2020 | UC Capitals news
The WNBL has today released the 2020 season fixture, confirming that the UC Capitals will begin their title defense on November 11 against the Adelaide Lightning.
The UC Capitals will first travel to Mackay, then to Cairns on November 21 before finishing out the regular season in Townsville from November 28.
Head Coach of the UC Capitals, Paul Goriss, said that the scheduling gives the three North Queensland teams the opportunity to see an array of world class athletes and games.
"We are excited to be heading up North as myself, Froling and Tolo are from the region, and Delaney played in Mackay two years ago, so we will have great support whilst being away from our Canberra home and fans.
"It will be very intense with the amount of games in such a short amount of time, but we are working hard on our fitness and will be ready to go.
"We haven't experienced anything like this before so it's a great change in these COVID times and Basketball Australia, the WNBL, TEQ and the Queensland Government have done an excellent job in getting this season up and running."
Goriss said that despite the busy schedule, there will be time to break from games and catch-up with loved ones.
"We all need a balance of basketball, wellbeing, and downtime to relax.
"While the schedule is busy we need to be mindful that players will be away from home and that we schedule days off where possible to recover and catch up whether by phone or in person with our families.
"I know the Froling's and Tolo's are planning on a big family feast for the team in Townsville and Mackay.
"To play for some of us in front of our family is always special and we will have some added support with family in friends in North Queensland," said Goriss.
Information on the broadcast schedule as well as the UC Capitals Heart of The Capital memberships will be released in the coming week.