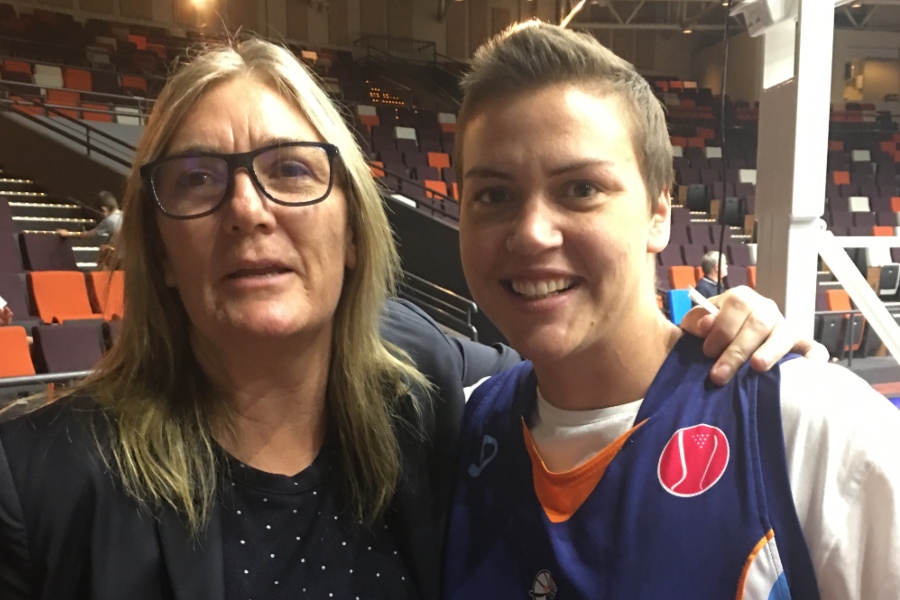 December 11, 2018 | UC Capitals news
By Tim Gavel
Katie Rose vividly remembers the day 17 years ago when she was recruited into the UC Capitals squad. Katie was just 15 years of age and had only started playing the sport when she was 12 years old for the Dodgers in the Canberra competition.
She didn't have to look far for inspiration with the Capitals' squad with the likes of Lauren Jackson and Kristin Veal now her teammates and Tom Maher her coach. That team, in her first season in 2002/2003, went onto win the Club's third WNBL title.
Katie was also part of the Capitals' side, which won the title in 2009/2010.
She looks back on those years with the Capitals with enormous pride having being born and bred in Canberra. This pride was further galvanised through the realisation that she was part of a club, which dominated the WNBL for the best part of a decade.
Now, eight years later at 32 years of age, Katie says she has further reason to be proud of the Capitals as they prepare to play their first Indigenous round game in the club's history.
Katie has a rich Indigenous heritage with her grandfather part of Charles Perkin's Freedom Ride through country towns in NSW in 1965. Her mother and father instilled in Katie a strong pride in their Indigenous culture.
She had this response when asked about the UC Capitals' first Indigenous round complete with a specially designed playing strip: "it's long overdue. Graffy was talking to me about this ten years ago. A lot more people are talking about it now."
The hope is that it will not only celebrate Indigenous culture but also raise awareness of the pathways available to young Indigenous women. "There is definitely a pathway now," says Katie.
These days, Katie is a corrections officer working in law court transfers. She still plays basketball with a number of former teammates in the Canberra competition, as well as playing in the local women's AFL league.
Attending her first game of the WNBL season on Sunday as the UC Capitals defeated Bendigo 94-63, Katie says, "It's just like a family, they really looked after me."
For Katie and the rest of the UC Capitals' family, this weekend's Indigenous round represents more than just basketball. It's an opportunity to come together and celebrate with past and present players and recognise the vital links they have with our first nation's peoples.