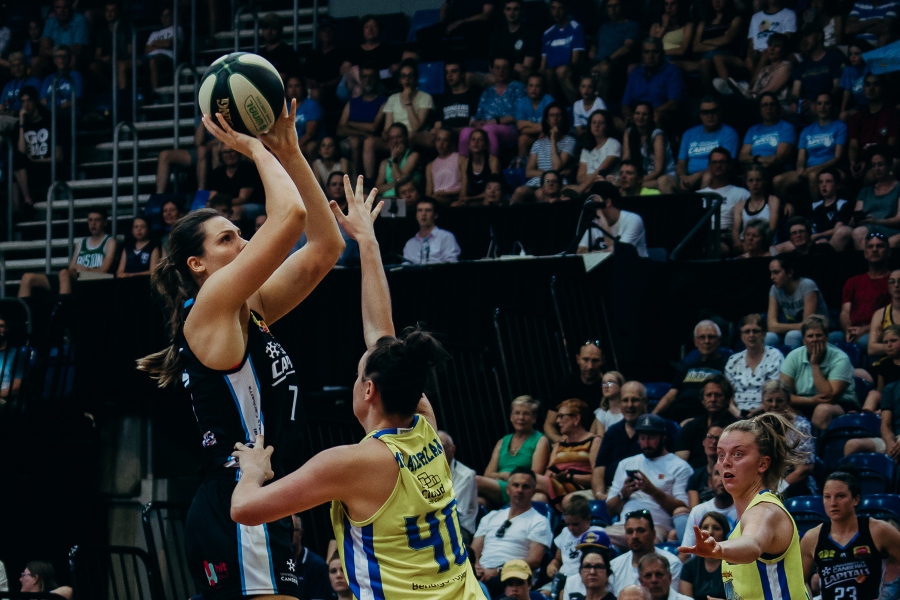 January 24, 2019 | UC Capitals news
The UC Capitals v. Perth Lynx Semi-Final 1 game is expected to draw the club's biggest crowd in several years, and management are urging fans to buy online.
Box office queues for the last two home games of the regular season caused disruption as fans were still waiting in line well after tip-off. Despite extra staffing, a high walk-up rate will inevitably cause delays.
General Manager of the UC Capitals, Lucille Bailie, said that buying online will ensure fans get the best semi-final experience.
"So far, ticket sales for Semi-Final 1 have been significantly high. However, the Caps traditionally get a lot of walk-ups and we want to try and minimise that as much as possible so everyone's to their seat by tip-off.
Buying online and having a hard or electronic copy with you ready to scan will mean all you have to worry about is being as loud as you possibly can to support the Caps," said Ms Bailie.
Attendance at UC Capitals home games for the regular season were double that of the 2017/18 season and finals attendance are expected to double that again.
The UC Capitals v. Perth Lynx Semi-Final 1 game will take place this Friday night, 7pm at the AIS Arena. To purchase your ticket, click here.