November 28, 2017 | UC Capitals news
The University of Canberra Capitals have welcomed Lucille Bailie back to the club, with the former captain appointed as interim general manager for the remainder of the 2017/18 WNBL season.
Bailie has a long-standing history with the WNBL and the UC Capitals, having led the Canberra side to the 2003 championship before retiring in 2004.
The 377-game veteran was also recently inducted into Basketball Australia's Hall of Fame alongside former UC Capitals coach Carrie Graf.
Bailie said it was a pleasure to return to the club.
"I know firsthand the incredible impact professional athletes like the UC Capitals can have on aspiring young athletes and the community in general," she said.
"I am delighted to return to a club that holds so many fond memories and I am looking forward to working with the players, coaches and dedicated support staff to help the UC Capitals get back in the winner's circle."
Bailie will continue in her role as Chief Executive Officer of the Physical Activity Foundation while balancing her new role as interim general manager of the UC Capitals.
The UC Capitals would like to thank former general manager Matthew Phelps for his contribution to the UC Caps program during his time with the club and wish him the best in his new role at Cricket ACT.
Next Home Game: UC Capitals v Sydney Uni Flames, National Convention Centre Canberra. Tip-off: 7:30pm, Thursday 7th December.
Tickets: bit.ly/2fhQQ3t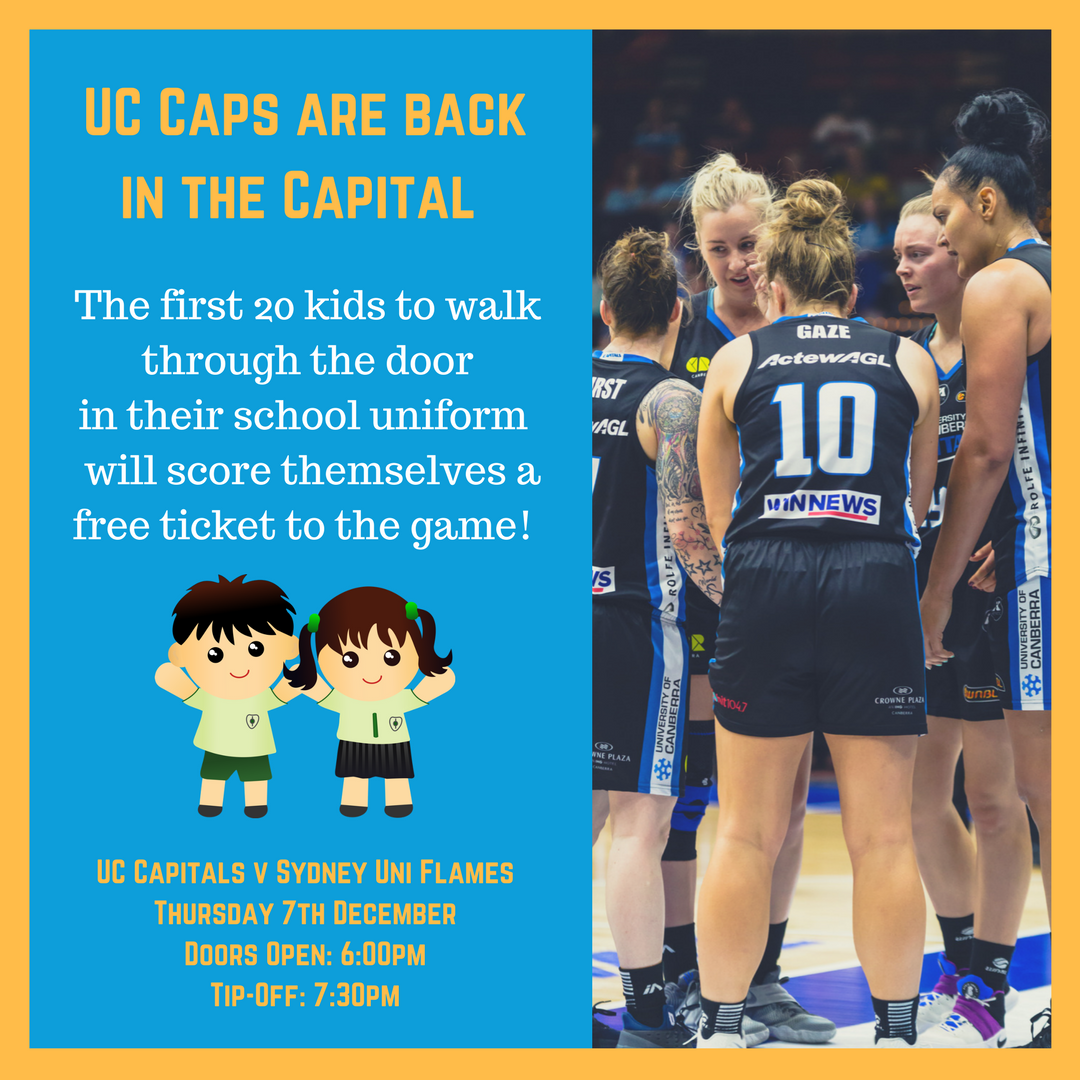 Photography: 5 Foot Photography
Credit: Jaylee Ismay