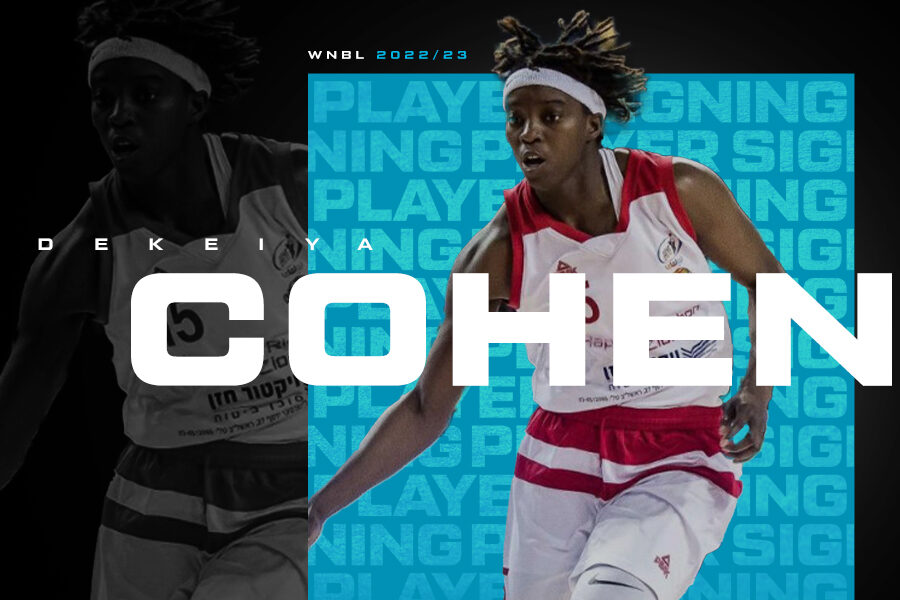 August 18, 2022 | UC Capitals news
The UC Capitals are pleased to announce their first import signing for the season, with Dekeiya Cohen joining the squad for the upcoming WNBL season.
Dekeiya Cohen is a 6'2 forward from Charleston South Carolina, who has travelled the globe playing top level basketball.
The 26-year-old played college basketball at Baylor University in Texas before signing a professional contract with Mersin University in Turkey. In 2021/22, Cohen moved to Israel to play for Hapoel Rishon Lezion where she has averaged 13 points, 2.5 assists, 9.4 rebounds and 2.3 steals per game.
"I'm very excited to be a UC Capital! I'm looking forward to playing for a great team in an awesome country," she told the UC Capitals.
Speaking on her signing, Head Coach Kristen Veal said Dekeiya's size, agility and athleticism is set to be a great asset for the team.
"Dekeiya represents everything we value at the Capitals – work ethic, energy, team first attitude professionalism and confidence in her abilities to help her team be successful," Veal said.
"Playing professionally the past 4 years after a successful college career at Baylor where she co-captained the team in her senior year with former Cap Kristy Wallace, speaks volumes to Dekeiya's character, commitment, and passion for the game.
"I believe Dekeiya's work rate and attack on both ends of the floor will add a fresh layer of toughness to the UC Capitals this upcoming season."
Dekeiya said she's heard some great things about the team and the league and looks forward to another season playing overseas.
"My old college teammate plays in the WNBL and she also played for the UC Capitals in the past," she said.
"What got me over the line was Coach Veal's passion for the team and her belief in me."
Dekeiya joins Jade Melbourne, Gemma Potter, Shaneice Swain, Tahlia Tupaea, Alex Bunton, Brittany Smart, Bec Pizzey and Emilee Whittle-Harmon on the Caps roster.
"I'm hoping to compete for a title, meet some great new people, and have fun playing the game that I love".
Pre-season for the WNBL starts in September with the season proper to start on November 3.