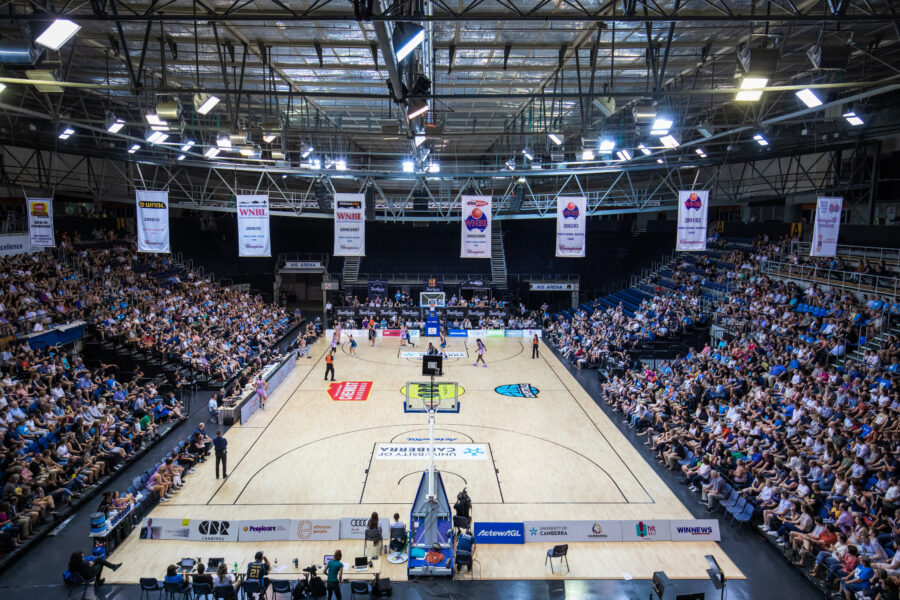 April 12, 2022 | UC Capitals news
The UC Capitals have today welcomed the multi-million-dollar funding announcement for the AIS Arena, and hope it leads to a permanent home venue for the 9 x WNBL Champions.
ACT Liberals Senator Zed Seselja today revealed that the facility will undergo an $11.4 million refurbishment, to include improved seating, lighting, and access.
The AIS was closed to major events in 2020 due to the pandemic, leaving the UC Capitals without an adequate home venue for the WNBL finals series.
Departing UC Capitals Head Coach Paul Goriss said he hopes it will be ready in time for the 2022/23 WNBL season, to home both the team and their ever-growing fan base.
"We welcome the opportunity for the refurbishment of the AIS Arena, not only from a Capitals perspective but from sport and the community in general. It's great to be able to have and hopefully by start of our WNBL season the AIS Arena back up and running," Paul Goriss told media.
"We've had the National Convention Centre (NCCC) for the past couple of seasons and that's been great but we're kind of homeless in a way.
"From a club perspective, usually our season starts somewhere in October so it would be a great way to unveil our next season for the Capitals in a refurbished venue."
And better yet, use it as a home base, suggested club MVP Kelsey Griffin.
"It was amazing to play the semi-finals and the Championships here over the past couple years but a home court truly becomes about being able to practice and being able to be on it, get used to the rims, get used to the environment so I think availability will be huge," Griffin said.
"Today's announcement is great progress. It's moving in the right direction which we very much appreciate. And often what I find in my career at the moment, it's not so much about me in the short term but what I want to build for the Caps players who are in the stands now watching me, who aspire to be like me potentially one day. And hopefully for them, it will be something that could be quite a fortress for them."