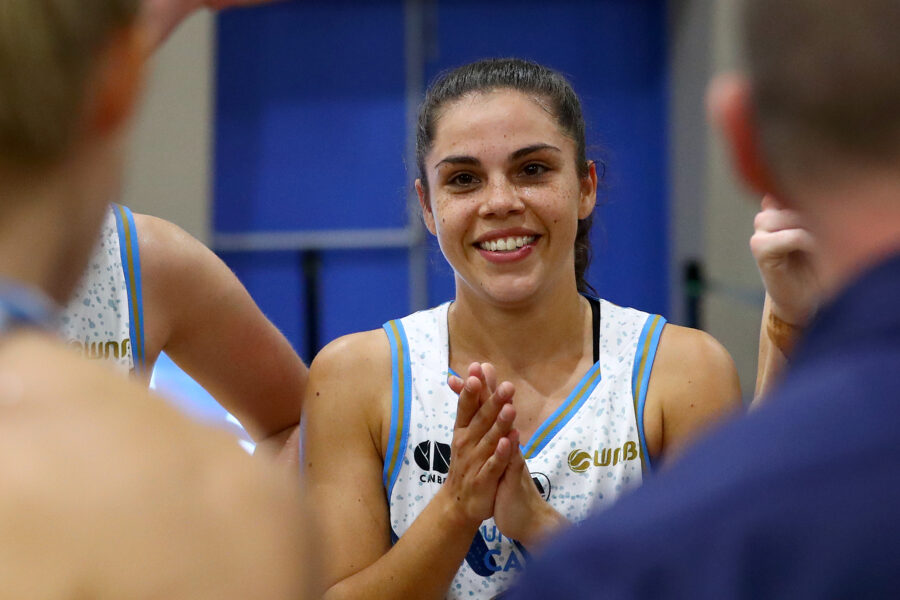 August 9, 2022 | UC Capitals news
The UC Capitals would like to thank Abby Cubillo for her time in Canberra, following Adelaide Lightning's announcement that they have signed the guard for the 2022/23 WNBL season.
Cubillo will link up with 7x UC Capitals Championship player and now Lightning Head Coach Nat Hurst, after four seasons in the nation's capital.
The guard became a contracted player with the UC Caps in 2019, after impressing former Head Coach Paul Goriss during her time as a development squad in the season prior.
Picking up accolades along the way including being named Capital on the Rise in 2020, and showing incredible leadership and guidance in the Capitals' commitment to reconciliation, Cubillo has been a much loved and appreciated member of the UC Capitals.
A University of Canberra graduate, the 23-year-old said she's grateful for everything the UC Caps and the university has taught her.
"The Caps have played a large part in my development into a professional athlete. I am grateful for the time I had there and most importantly the people I met along the way," Abby said.
"The Caps really do recruit some of the best people and I was lucky enough to be able to learn and play with them.
"I'd like to thank Goz and all of my teammates I've had throughout my time at the Caps."
"And of course, the fans!
"They are incredible. They are loud and loyal and really make you feel special. Playing in front of them is something I will never take for granted!"
Thank you, Abby!