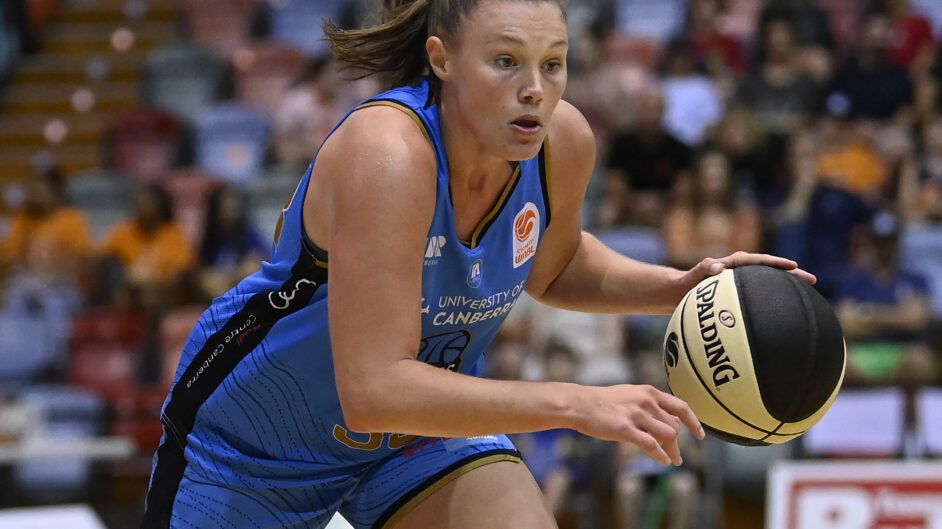 January 27, 2023 | UC Capitals news
Lizzy Tonks made her starting debut for the UC Capitals in their Round 12 game against the Townsville Fire, with Shaneice Swain ruled out with injury.
Townsville were without Steph Reid again, as they fought to maintain their place in the top four.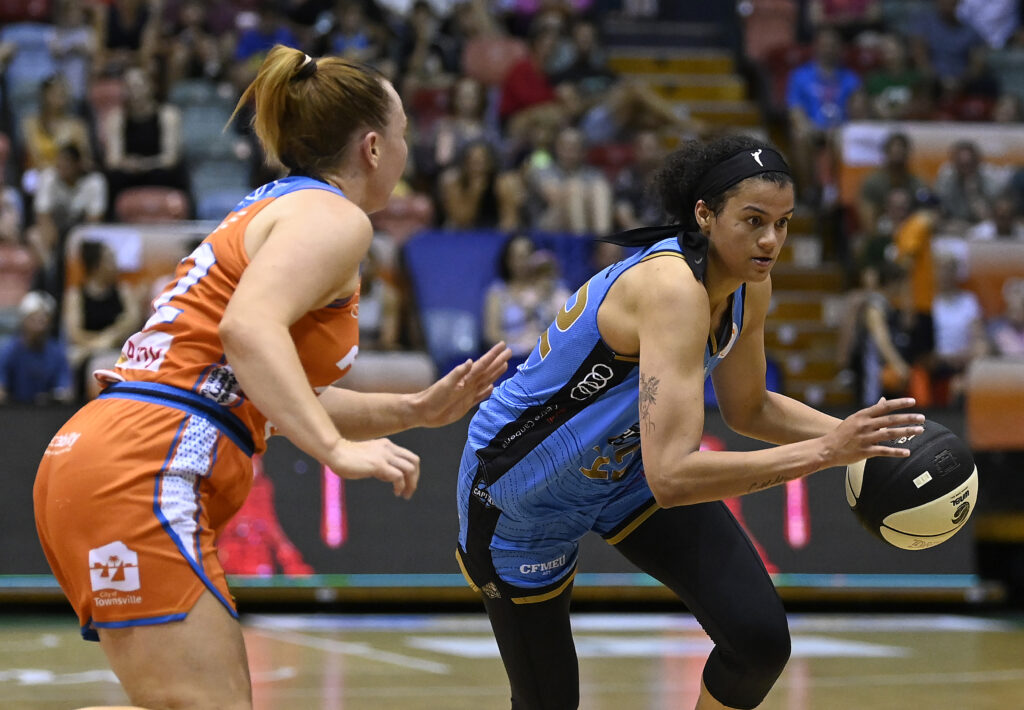 Q1
The UC Capitals had a strong first quarter, firing offensively through Bec Pizzey and Rae Burrell. An early foul got Townsville Fire on the board through Hawkins, before birthday girl Pizzey nailed a triple for the Caps. Rae Burrell showed fight, with some jump shots on display early, getting Caps ahead by three, five minutes in. Townsville found some second chance shots to get ahead with a couple minutes left of the first quarter as Aokuso used her height to the Fire's advantage before Burrell found the basket to earn two points before the buzzer was heard.
Caps 23, Townsville 21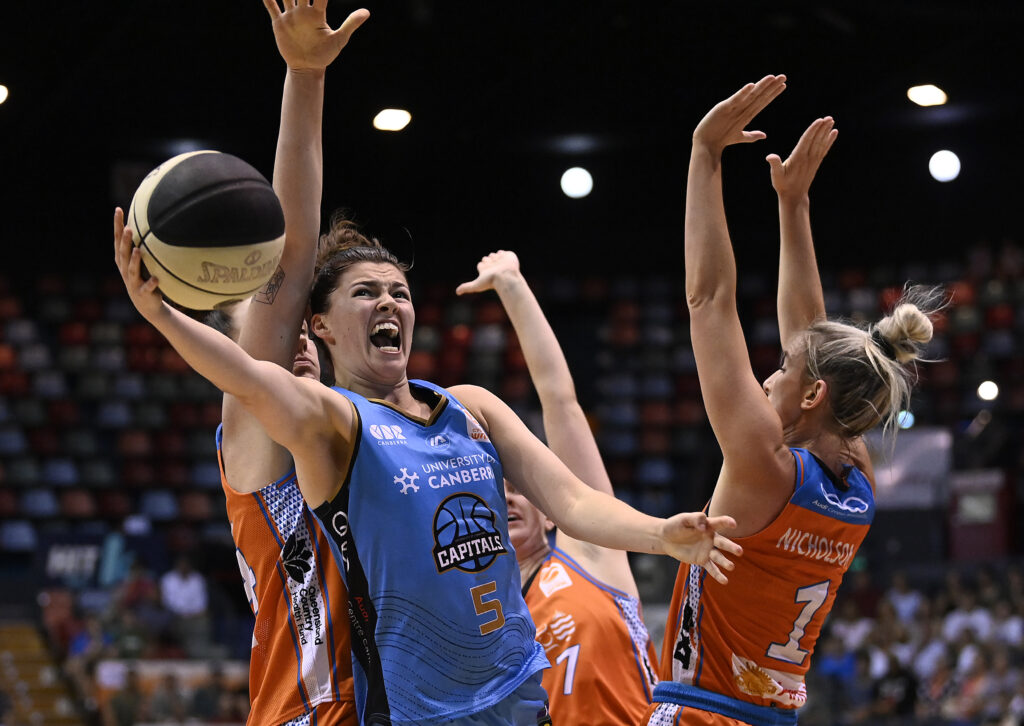 Q2
More back and forth play in the second quarter saw the lead continue to switch hands. There was slightly less shooting accuracy from both sides but Townsville upped their physicality to push in front. Caps remained in striking distance of the Fire, forcing the home side to call a timeout. Townsville slipped ahead in the final few seconds but the Caps imports Rae Burrell and Nicole Munger were still immense for the Caps, on 11 points each going into the break.
Caps 39, Townsville 40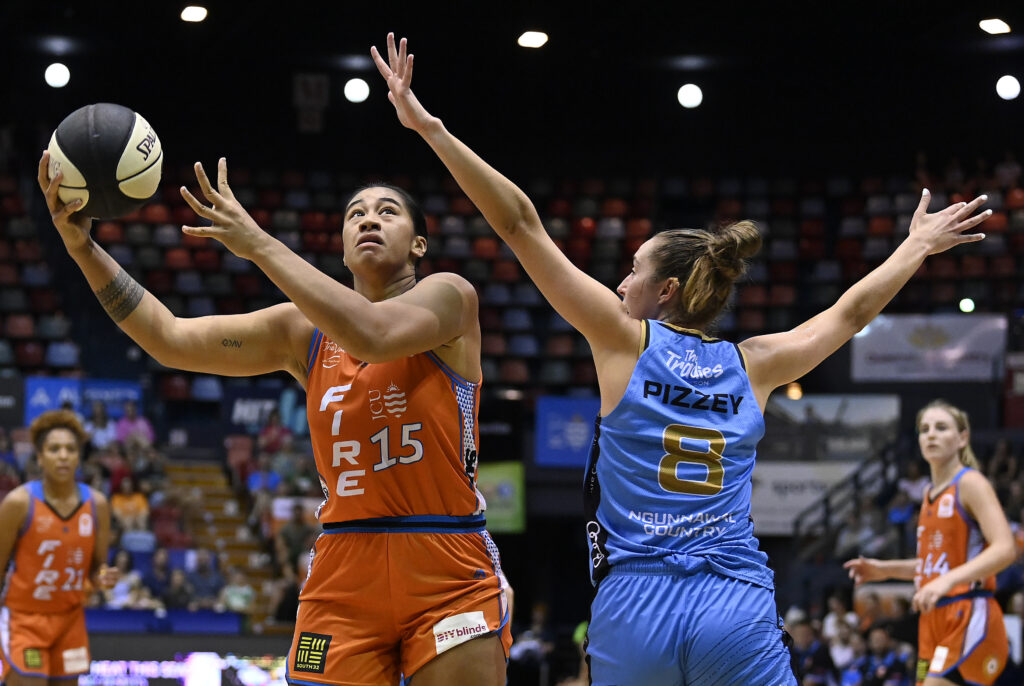 Q3
Townsville came out strongly in the third quarter, quickly gaining an 11 point lead within less than four minutes. Munger showed great determination as the Caps struggled to find the bottom of the net, which seemed to help find their groove despite the import getting into foul trouble. Melbourne threaded the needle to Pizzey as the pair often do, to get their first points of the third quarter. From there, the momentum switched to the Caps and Townsville weren't happy about it. An incredible fight back from the UC Capital saw Jade Melbourne level the score with a long 3, before Lizzy Tonks got her first points of the night with another triple.
Caps 57, Townsville 55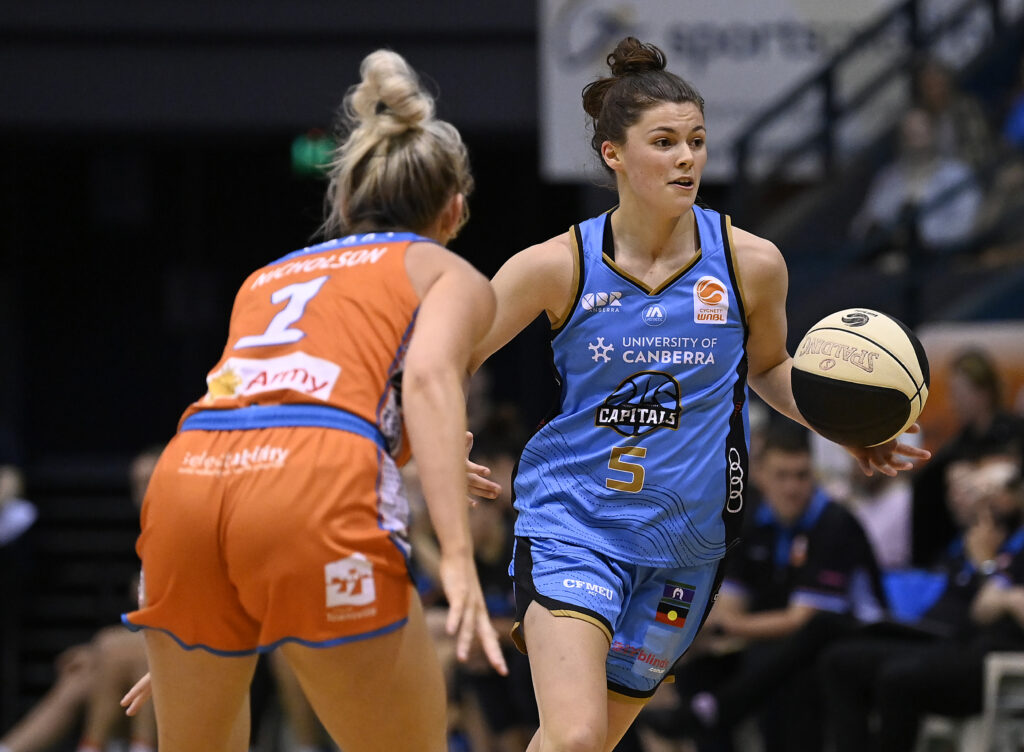 Q4
Tonks came out with a beautiful opening bucket to get things started in the final quarter, before Melbourne flew through the air to get another two, with the Caps earning a seven point lead. The hustle was hard from both teams, neither willing to finish the night second best. With only a few minutes left, there was one point separating them, before Aokuso provided Fire with the lead, before the calm hands of Britt Smart returned to serve to get Canberra back in front. The lead switched hands multiple times before Townsville finished the night one point ahead, despite an incredible fight back from the UC Capitals.
Burrell finished top scorer with 24 points & 5 rebounds, Melbourne immense with 19 points & 6 assists. Munger with 14, Pizzey with 12 & Tonks with 5.