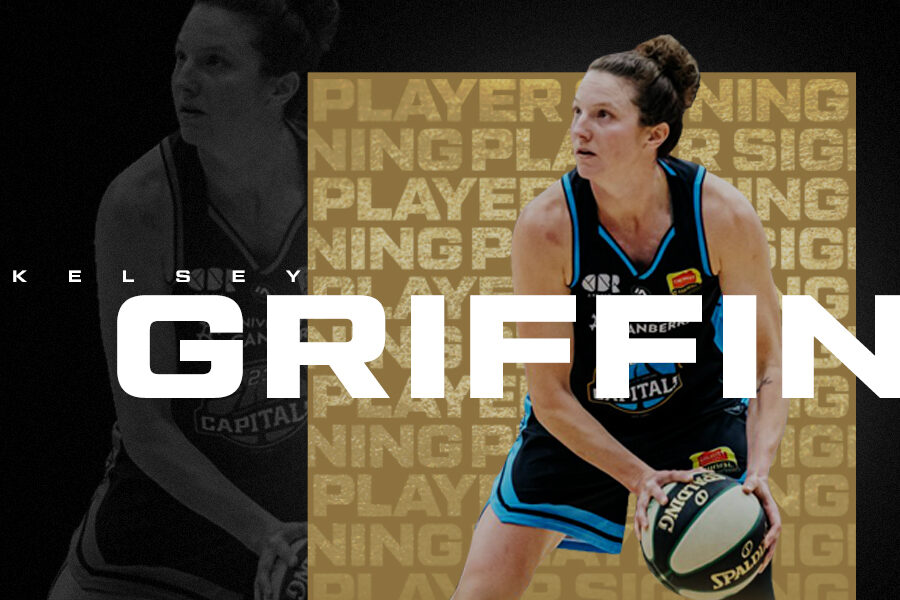 June 3, 2021 | UC Capitals news
The University of Canberra Capitals have retained former league MVP and club captain Kelsey Griffin with the star forward re-signing with the Club.
It will be Griffin's 4th season with the Caps after signing with the club ahead of the 2018/2019 season. In her 3 seasons to date with the UC Caps, Griffin has captained the side to 2 Championships (in 18/19 and 19/20) and one semi-finals appearance.
Griffin expects the success of the past 3 seasons to continue as she looks ahead to WNBL21/22.
"I can't believe this will be my fourth season with the Capitals, and while the team will look very different from my first season here, I believe in Goz (Head Coach Paul Goriss) and his ability to put pieces of a puzzle together."
"Every season presents new challenges and I know this year will be different, but I am excited to make the most of the opportunities we get."
Looking specifically at the roster, Griffin is excited about opportunities it will present.
"While no one will ever replace the players that chose to move on, Goz and I have been discussing the roster and I am excited for the teammates that I will get to play alongside and mentor this upcoming season."
Griffin is also looking forward to playing in front of the Canberra community and fan base once again.
"In my time in Canberra, we have only lost twice at home and once at the NCCC (National Convention Centre Canberra) so to say I'm looking forward to playing games at home again is an understatement. Our Canberra fans are the best in the league."
UC Capitals Head Coach Paul Goriss is thrilled to welcome back the captain and former MVP.
"It is great to welcome back our championship co-captain and MVP for another season. Kelsey is the lifeblood of the UC Caps and to have her signature for another season is a coup not only for our team but the Caps fans and the Canberra community."
"Kelsey is synonymous with her hard work, dedication, playing at both ends of the court, the way she prepares for each game. She is a winner. She is our captain and our leader and with her we are always one of the top 4 teams in the league. She brings the grunt, work ethic and professionalism that sets us apart from other teams."
Further player announcements can be expected over the coming weeks.