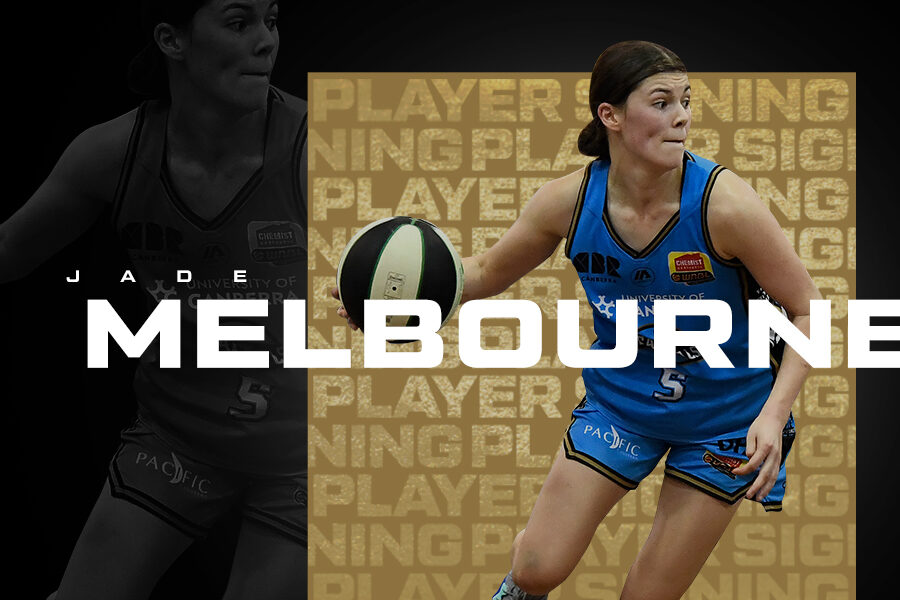 July 8, 2021 | UC Capitals news
University of Canberra Capitals have secured the services of exciting guard Jade Melbourne.
Melbourne, an 18-year-old guard who has spent time at the Basketball Australia Centre of Excellence, made a splash in her first WNBL season in the north Queensland hub, including a game winning 3-pointer against the Perth Lynx.
Averaging 8 points to go along with 2 rebounds and 2 assists, it was her trademark defensive intensity that raised eyebrows around the league along with her fearlessness which lead Paul Goriss to chasing her as a top priority.
"We are extremely excited to have Jade back playing for the UC Capitals. She was one of the fairy-tale stories of WNBL 2020 with her skill, her speed and her play at both ends. She energised the team both on and off the court with her intensity and her passion for basketball. She plays with no fear whatsoever."
Melbourne turned down the opportunity to attend Arizona State on a full basketball scholarship to take up the deal with the Caps.
"Jade's choice to play for the Caps rather then go to college is a testament to the player development we have shown over the past couple of years. We believe we are the best place for Jade to develop and get closer to her dreams of playing for the Opals and playing in the WNBA. She is one of the most exciting young players in Australia and we are thrilled that she choses us and excited for Canberra fans to get a look at her up close."
Melbourne says the time spent with the team last season contributed to her decision.
"The opportunity I got to play with Canberra last year was so great for me and my development and I loved every minute of it. That's why I decided to stay and play for Canberra again. I think my basketball will benefit a lot more playing in the WNBL as I have the opportunity to match up against and learn from professionals every day"
Speaking about the roster, the opportunity to learn from some of the veterans is something Melbourne is looking forward to.
"I think our roster is looking pretty good. We have a good mixture of players and everyone offers something different which I think will help us throughout the season. I'm really excited to learn from Kelsey, Kelly and Britt as the three of them just have so much knowledge experience in the league."
Melbourne is the 8th player the Caps have announced for the upcoming season.