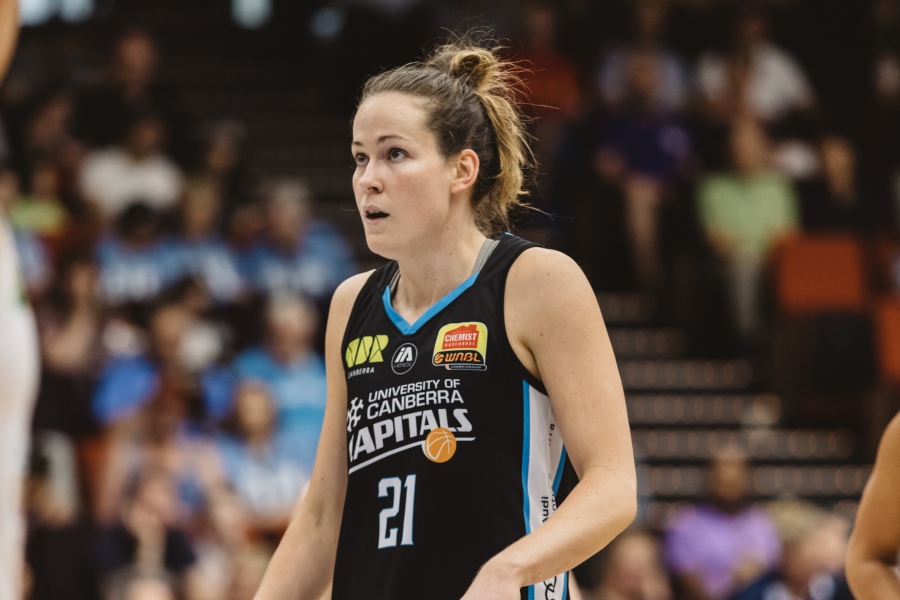 May 7, 2019 | UC Capitals news
UC Capitals Forward Keely Froling was one of four WNBL players in the Australians 3×3 team to dominate the World Cup qualifiers and finish undefeated this weekend.
The 23-year-old joined other WNBL players Rebecca Cole and Marena Whittle as well as Alice Kunek for the Qualifiers which were held in Puerto Rico over the weekend. The team qualified after thrashing Brazil 21-3.
Froling said she is excited for the opportunity to play in the World Cup and show the world what they can do.
"It's an awesome feeling, anytime you get to represent your country it's an honour especially at senior level."
Froling, who has become a prominent UC Capitals player over the last three years, finds the 3×3 format to be an exciting new game which she continues to appreciate more and more each time she plays.
"3×3 is so different from 5v5 – you only have 10 minutes so there's really no room for error. In 5v5, you can maybe have a bad start but still bounce back and win whereas in 3×3, you don't have that chance so it's really anyone's game.
"It's also a lot more physical which I love, there's tonnes more contact than 5v5 so you have to be prepared to be hit a lot.
"I also really enjoy the social side of 3×3, you're playing two, three, four games a day so are constantly around the stadium interacting with other teams which doesn't happen so much in 5v5," said Froling.
Being part of the Australian 3×3 team has also provided Froling with the opportunity to develop in ways that are interchangeable with the traditional game she's built a profile with.
"I think any international experience helps you grow as a player plus this game being so much more physical has really helped me to play through contact in 5v5.
"It's also motivated me even more. To represent your country is the best feeling and if I can do that at the World Cup or even Olympics would be amazing so I'm doing everything I can to get there."
For Froling, playing alongside other WNBL players that she usually only sees on-court as the opposition has been valuable.
"The girls are so awesome and such great people off the court as well as great players so it's cool to get to know them when we aren't going against each other in the WNBL."
The 2019 FIBA 3×3 World Cup will be held in Amsterdam from June 18-23 meaning Froling will be kept busy for months to come before the WNBL returns for the 2019/2020 season.