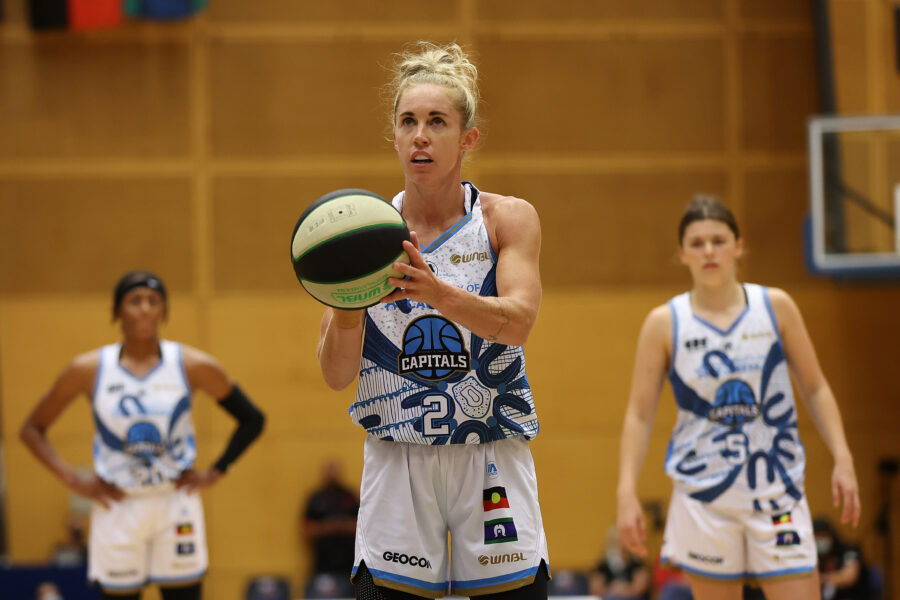 March 17, 2022 | UC Capitals news
The UC Capitals have had their lowest scoring game of the season as the Lightning end their losing streak, 50-81.
The UC Capitals got off to a slow first half but contained their deficit to 8 points by the main break.
The game got out of hand in the third as the UC Capitals only scored their first points 8 minutes into the quarter. The gap continued to widen, eventually blowing out to 31 points as the UC Caps shot at just 25% from the field compared to Adelaide at 46%.
Alanna Smith put up 19 points and 9 rebounds while Steph Talbot added 17 points and 9 rebounds.
Only one Capitals player scored double digits and it was young gun Shanice Swain coming off the bench. Kelsey Griffin and Britt Smart contributed 9 points apiece.
It was not the start to the final round of the regular season the UC Caps had hoped for, dropping to second on the ladder and putting their home court advantage at risk.
It's not over yet, though. The team will look to bounce back as they take on the Melbourne Boomers on Saturday night.
To view the box score, click here.