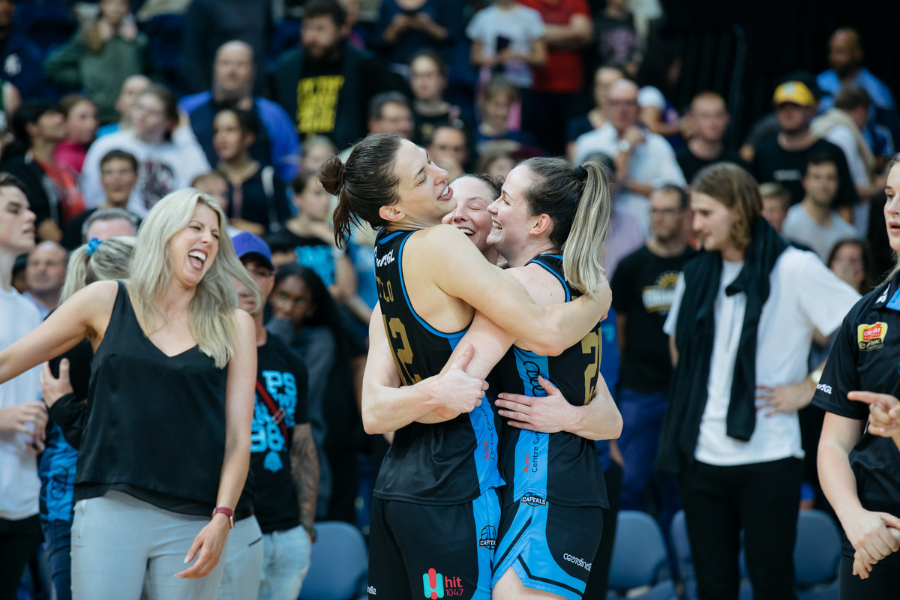 May 13, 2021 | UC Capitals news
With the Sydney Flames announcement that they have signed former UC Capitals Keely Froling, the UC Caps would like to wish Keely all the best for her future and thank her for her time here in Canberra.
Keely signed with the Caps ahead of the 2016-2017 season with the forward, who spent time at Southern Methodist University, forming a part of Coach Paul Goriss roster in his first year. Froling spent 5 season in Canberra, including the Championship seasons in 2018/2019 and 2019/2020. Showing improvement every year, no doubt thanks to her stellar work ethic and desire to improve, Froling averaged 9.5 points and 5.7 rebounds in her first year as a starter during the condensed hub season.
UC Caps head coach Paul Goriss is extremely thankful for Keely's contributions during her time in Canberra.
"We would like to thank Keely for her contribution both on and off court with the UC Caps. Keely was an integral part of two championships with us and her work ethic , toughness and competitiveness will be missed by the team and fans alike. Keely graduated with her physio degree from the University of Canberra and juggled study whilst playing with the Caps and representing  Australia in 3×3. Keely's growth and development has blossomed in her time here with the UC Caps and we wish her all the best."
A fan favourite both on and off the court, Keely will also be missed by her teammates.
Kelsey Griffin enjoyed the tussles with Keely at practice and will miss the pair's time together.
"We often matched up against each other at practice and she pushed me to be better. She always competed which is one of the things I appreciate most about her. It has been amazing to see her game develop each of the three years I've played alongside her and it's a direct testament to her work ethic. I'm excited to see what's next for Keely and will always be grateful for the time I got to share with her both on and off the court."
Marianna Tolo also wishes Froling the best and hopes to play with her again in the future.
"It's hard to imagine the UC Caps without Keely, aka Frogs. Even though she teases Kelsey and I about being old, she has been a joy to have around on and off the court. Her future is bright and I wish her all the best in her basketball career. Hopefully we may have her back in the blue and black very soon!"
We are sure that Keely will receive a warm reception when she returns to Canberra for the 2021/2022 season.