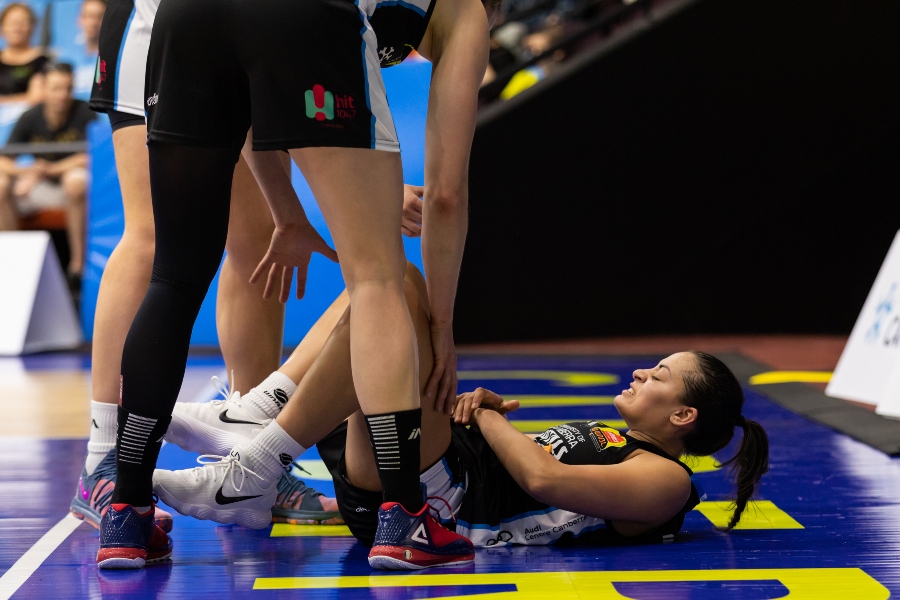 November 23, 2018 | UC Capitals news
Thanks to the University of Canberra Research Institute for Sport and Exercise (UCRISE), the UC Capitals team have gone through testing to determine their baseline cognitive health in case of a concussion.
If symptoms of concussion began to show throughout the season, that player would then return for further testing to monitor their condition.
The basic idea of the study is to compare a new method of testing for concussion with some existing methods.
The three tests included visual eye tracking, balance and proprioceptive tests using state-of-the-art technology such as the BERTEC Balance Advantage machine and a virtual reality system.
Director of UCRISE, Gordon Waddington said that the test looks at the innerworkings of the brain to give a complete picture of what's happening.
"If someone does get a head knock, we'll test them every couple of days until they fully recover," said Dr Waddington.
Professor Waddington said that the ultimate goal is to be able to tailor recovery to the individual.
UC Capitals star, Leilani Mitchell, said that although she's never had one throughout her career, she's seen her teammates suffer concussions.
"I think it's great that they are looking after our wellbeing. As we've seen especially with footy players, they get long-term mental effects so anything we can do to try and prevent that and look after the athletes is great," said Mitchell.
Rachel Jarry, a UC Capitals player during the 2017-18 WNBL season, experienced repeated concussions which resulted in her having to take a six-month break.
The UC Capitals are not the only Canberra-based professional sports team to undergo the concussion testing with UCRISE. Canberra United, the Raiders, Brumbies and the UC Women's Rugby 7s have also participated.