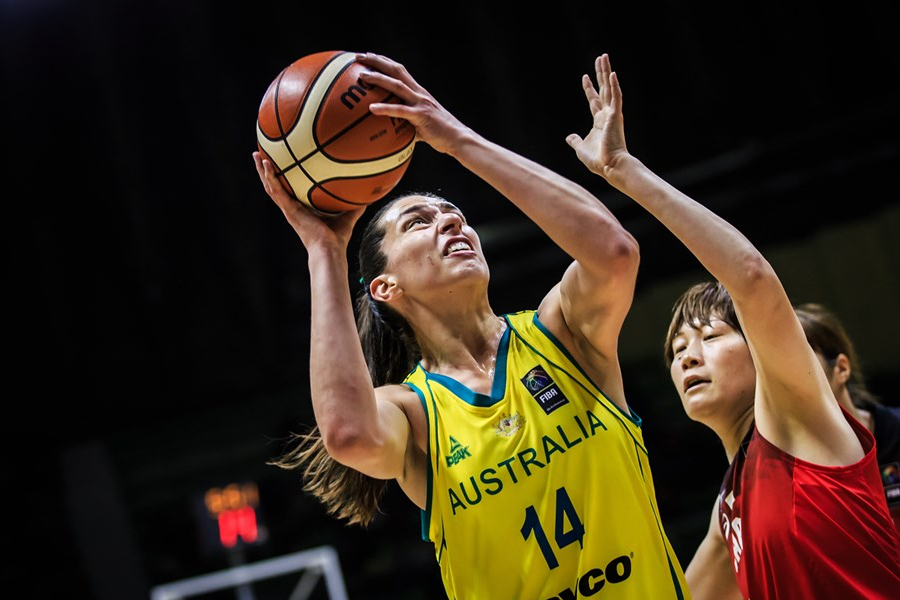 February 3, 2020 | UC Capitals news
The 2020 playoffs have been put on hold until February 16 as the Australian Opals and other national team players attend their FIBA (International Basketball Federation) commitments.
With the 2020 Tokyo Olympics just around the corner, the WNBL has had to juggle the season with international events. This is the second of two FIBA windows, with the first happening in November between rounds 5 and 6.
See how the UC Capitals will spend the next two weeks before the semi-finals:
Marianna Tolo and Paul Goriss
Tolo is the only UC Capitals player in the current Opals squad while Goriss is an Assistant Coach to Sandy Brondello.
The pair left immediately from the National Convention Centre after Saturday night's game to Sydney to catch their flight to Bourges, France where the Opals will play their last Pre-Olympic Qualifying Tournament between February 7 – 10.
The Opals, currently ranked world number two, will face France, Brazil and Puerto Rico with the top three teams from the tournament to proceed to Tokyo in June.
This means that Tolo will have to play against her teammate and French National player, Olivia Epoupa.
Tolo and Goriss will return to Canberra on February 11, with five days to prepare for the first semi-final game against the Melbourne Boomers, who also have two players in the Opals squad.
Although it is an intensive and gruelling period for national team players, Tolo feels she gets better and better each time she plays with the Opals so it's worthy challenge as we look to playoffs.
For the tournament draw, click here.
Olivia Epoupa
Epoupa joined Tolo and Goriss on the flight over as she joined the French team in Bourges. Although from Paris, a trip to her home country will no doubt be refreshing.
France is in the same pool as the Opals and so will also need to be in the top three of four countries to proceed to Tokyo.
Kia Nurse
Nurse headed for Ostend, Belgium to join Team Canada for their tournament where they will face Japan (who have already qualified for Tokyo), Sweden and Belgium.
With one spot already filled, this will be a particularly challenging tournament for Canada.
Nurse is due to play during the same three days as Tolo and Epoupa. For the tournament draw, click here.
The rest of the team
With Goriss away, the team will look to their assistant coaches, particularly Kristen Veal, to the lead training over the next couple weeks.
However, Goriss will also lean on co-captain Kelsey Griffin to push the team and ensure everyone's prepared playoffs.
Their schedule will largely be the same as usual with a mix of shooting practice, training, weights and a couple scrimmages, but with no games for two weeks, this will be a refreshing mental break after an intense stint to end the regular season.