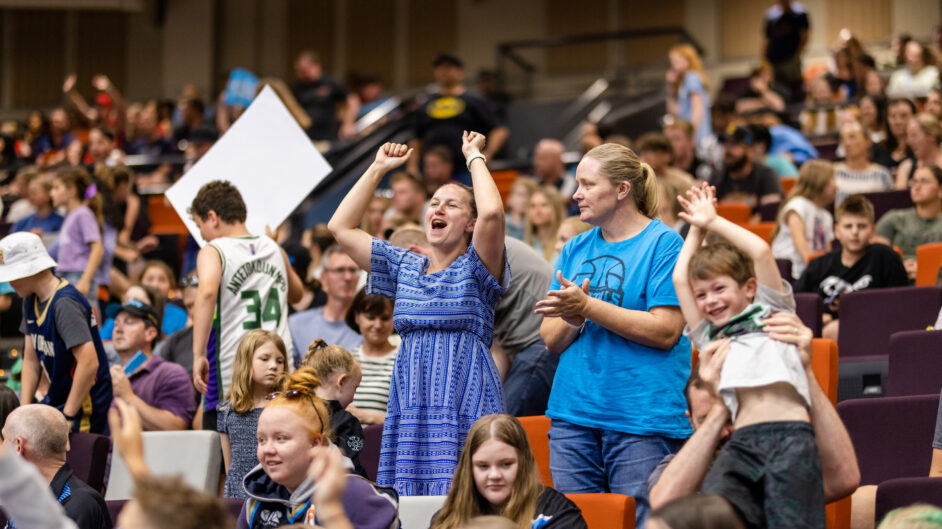 June 6, 2023 | UC Capitals news
The UC Capitals are set to start pre-season in a little over three months, as the WNBL today releasesthe key dates and season structure for the upcoming 23-24 WNBL season.
KEY DATES
11 September 2023                Start of pre-season
1 November 2023                   Round 1
25 February 2024                    Last day of regular season
28 February – 7 March 2024  Semi-Finals (Best of 3)
10, 13, 16 March 2024            Grand Final (Best of 3)
SEASON STRUCTURE
The WNBL will run a full home and away season, with all Finals a best of three. Teams will play each other three times (21 games per team), meaning an 84-game regular season. Semi-Finals will be a 1 v 4, 2 v 3 structure, played as a best of three, with the higher placed team having the home court advantage – likewise the Grand Final.
BROADCAST
The WNBL will enter it's second season with broadcast partners, ESPN and NINE, with a game of the week played on ESPN (Foxtel and KAYO) every Wednesday, and all other games available on Nines free digital channel, 9Now.
Head of WNBL, Christy Collier-Hill, is excited about how the season is shaping up.
"There's incredible momentum around women's basketball at the moment.
Overnight we've just seen the Australian Women's 3×3 team win a bronze medal at the FIBA 3×3 World Cup. Marena Whittle, Anneli Maley, Lauren Mansfield and Ally Wilson, all WNBL athletes, competed exceptionally on the world stage, Whittle also being named in the Team of the Tournament.
Off the back of the Women's World Cup in Sydney last year, this month Sydney is also hosting the FIBA Women's Asia Cup. The Opals team at that event is likely to be full of WNBL stars so an incredible opportunity to get a look at what we can expect to see in the upcoming WNBL season.
In the WNBL, team rosters are starting to fill up for the season ahead, with some fascinating athlete movement already, none bigger than Opals Captain Tess Madgen making the move from Melbourne to Sydney.
With more movement and announcements to come, this season will not only have world-class athletes, but will also have some exciting match-ups with plenty of heat."
FIXTURE
The full fixture is set to be released on Wednesday 12 July.