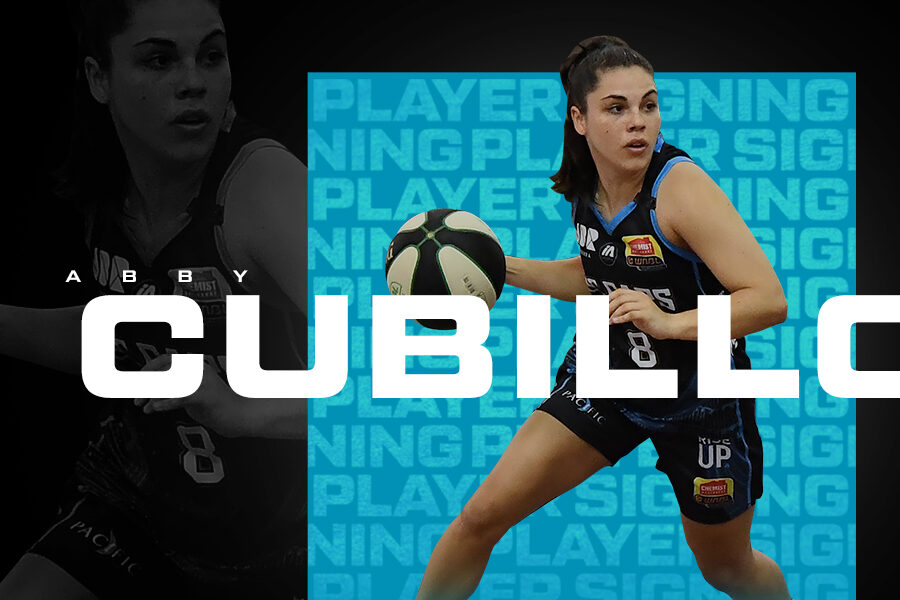 September 22, 2021 | UC Capitals news
University of Canberra Capitals have re-signed the much-loved Abby Cubillo.
Cubillo, originally from Darwin and a proud Larrakia woman, will pull on the UC Caps colours again this season.  While only 22 years old she has a great list of achievements next to her name already including 2 x WNBL championships.  Coach Paul Gorris is happy to see her line up again for the UC Caps.
"I am excited to have Abby return to the UC Caps for another season. Since 2018 when Abby made her WNBL debut with the Caps she has continued to grow in terms of her game and leadership and confidence. She had an excellent 2020 WNBL season and I am looking for her to take another step this coming season. Abby has grown in her role as a vocal point guard and is genuinely starting to lead in this position. Last season she improved her scoring output and as always was a menace on defence. I look forward to her continuing this upward trajectory and lead up again this season."
This will be Abby's 4th season both in the WNBL and with the University of Canberra Capitals.
"Very happy to be back with the Caps for another season. I feel as though I have had great development at the club under Goz and getting to learn from such incredible people."
Abby is looking forward to getting back to the home crowds in the 2021/2022 season after not being able to enjoy the roar of a Canberra crowd since the grand final win back in March 2020.
"There is nothing quite like a Canberra home crowd.   We have such great support from the Canberra community so it will be good to interact and play for them, which is something we missed most throughout the hub season."
With a great line up of guards in the team Abby is eager to see the chemistry of the players evolve this season.
"I think our guards are an awesome mix of experience and young energy, so it is exciting to be able to continue to learn and bring my own game into the mix of that."