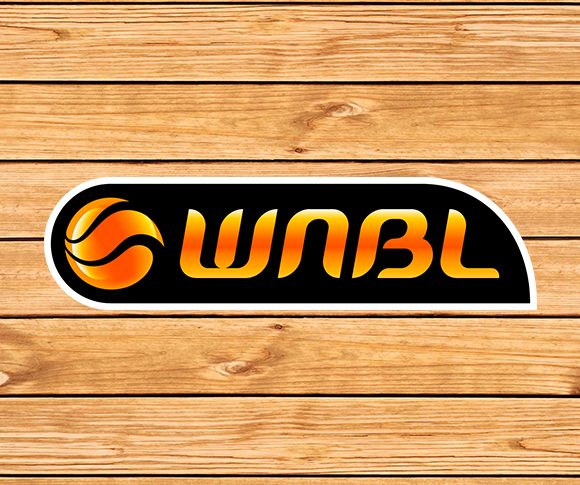 July 26, 2017 | WNBL news
The 2017/18 WNBL season will tip off on Thursday, October 5Êfollowing the release of the fixture which can be found here.
As announced earlier this year, the 2017/18 season will be shortened to a three-month regular season before the finals are held in January.
Teams will play 21 games across 13 rounds through the regular season and the broadcast deal with FOX Sports will see one game per round, plus every Finals match, shown LIVE through to 2019-20.
Stay tuned for news from FOX Sports closer to the season on which games will be televised each week.
ÒAfter a two-year absence from TV, the league is thrilled that FOX Sports will provide us with a platform to showcase AustraliaÕs longest running elite female competition, a league that will be packed full of globally elite talent,Ó said Head of WNBL, Sally Phillips.
ÒItÕs great to see so many Opals heading back to Australia to play; Abby Bishop, Liz Cambage, Jenna OÕHea, Rachel Jarry, Nat Hurst, Katie-Rae Ebzery and Cayla George to name just a few.
ÒThe WNBL is excited to welcome back these stars for season 17/18.Ó
ÒI am coming home to South Australia to play for the MAC Adelaide Lightning this season and I am super excited about it,Ó said Bishop.
ÒTo be able to come back to where it all began is something I am really looking forward to.Ó
The season begins on October 6 with a triple-header as the Lightning host Brydens Sydney Uni Flames, the University of Canberra Capitals take on Bendigo Bank Spirit and the Jayco Dandenong Rangers host Deakin Melbourne Boomers as they reignite their cross-town rivalry for the Michele Timms Cup.
The following night, 2012 Olympic team mates and winners of six of the past seven WNBL MVPÕs will meet on court when CambageÕs Boomers take on Batkovic and the JCU Townsville Fire.
Their match-up will be the first time Boomers fans get a chance to see Cambage on their home floor and will be the first of three thrilling battles throughout the season.
ÒThe Boomers are all looking forward to a busy and challenging season,Ó said Brittany Smart.
ÒLooking at the schedule and the new season structure, we are definitely looking forward to playing inÊfront of our fans more often.Ó
ÒThe chance for us as players to be able to show our skills at the highest level to a national television audience is fantastic.Ó
Round 2 will see the defending Champs, Sydney Uni, meet Dandenong in a Grand Final replay and the Flames will then take on Townsville the following round in a re-match of their 2016/17 Semi-Final series.
ÒI canÕt wait to get back on court with the Brydens Sydney Uni Flames for the upcoming WNBL season as we face the huge challenge of defending our WNBL title,Ó said Belinda Snell.
ÒIt will be a wonderful showcase of womenÕs basketball and we are thrilled that fans will be able to watch us on FOX Sports.Ó
ÒThe condensed nature of this seasonÕs draw means it is going to be a war of attrition,Ó Fire captain Suzy Batkovic said.
ÒThereÕs no time to rest, so every team will be hoping to come out all guns blazing and we are no different.
ÒWith ten interstate trips in three months we will be the most travelled team in the nation but weÕre used to handling adversity and weÕre intent on challenging for another title.Ó
Perth Lynx will look for revenge against Dandenong in Round 4 after the Rangers knocked them out in last seasonÕs Semi-Final and that clash will also see Carley Mijovic and Tessa Lavey face their old club for the first time after they made the move to Dandenong in the off-season.
Their move leads an array of changes to line-ups for this year with the Rangers having lost Lauren Scherf to the UC Capitals as well as Natalie Novosel and Aimie Clydesdale to the Lightning.
The UC Caps will meet the Rangers in Round 3 although the Lightning will have to wait until Round 6 to restore their hostilities with Dandenong.
ÒFinancial stability for our clubs is of paramount importance,Ó said Phillips.
ÒI urge all WNBL fans to get behind their favourite team and buy a membership.ÊYou are guaranteed to witness some of the worldÕs best basketball and engage with some of AustraliaÕs most accessible athletes.
ÒThere is no better time than now for Corporate Australia to capitalise on the support being shown for womenÕs sport and take a leap of faith like FOX Sports have and get behind the WNBL.Ó
As with last year, the playoffs will feature best-of-three seriesÕ across both Semi-Finals (1 vs. 4 and 2 vs. 3) and the Grand Final.
Game 1 of that Grand Final series will be held on Saturday, January 13 with Game 2 scheduled for Friday, January 19 before Game 3 (if required) is held on Sunday, January 21.
Find the full scheduleÊhere.
The schedule for the MAC Adelaide Lightning can be foundÊhere.
The schedule for Bendigo Bank Spirit can be foundÊhere.
The schedule for the University of CanberraÊCapitalsÊcan be foundÊhere.
The schedule forÊthe Jayco DandenongÊRangers can be foundÊhere.
The schedule forÊthe Deakin Melbourne Boomers can be foundÊhere.
The schedule for Perth Lynx can be foundÊhere.
The schedule for Brydens Sydney Uni Flames can be foundÊhere.
The schedule for the JCU Townsville FireÊcan be foundÊhere.