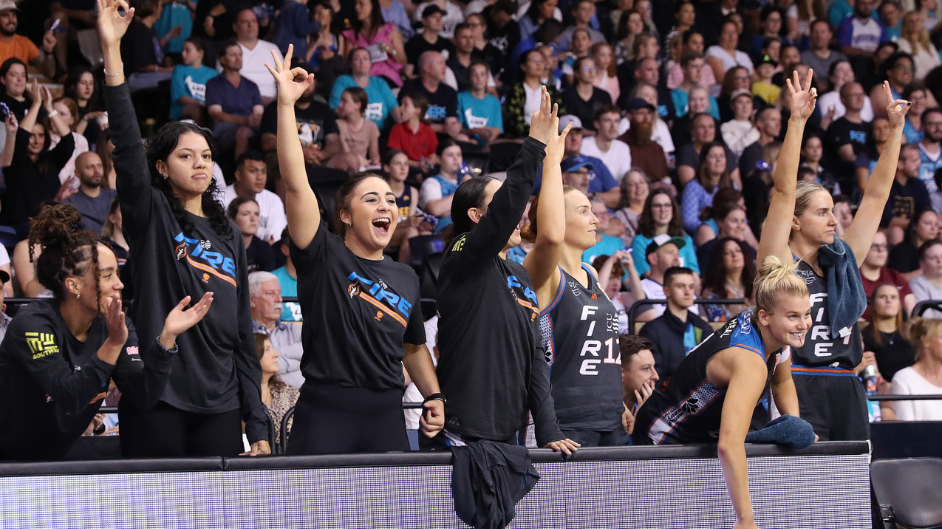 April 6, 2023 | WNBL news
The 2022/23 Cygnett WNBL season saw significant growth across several key areas. Fans turned out in droves, while Club memberships soared. The league's social media and digital presence also experienced a boom, fueling the WNBL's continued growth and momentum into the future.  
Fan attendance saw a significant increase in the regular season, with over 125,000 people turning out to watch the league live – a 30% increase from the 2019/20 season, which was the last season unaffected by COVID. Finals attendance also enjoyed a considerable spike, jumping up 81% from the previous year.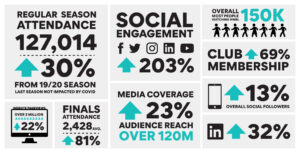 The John Cain Arena matchup between Jayco Southside Flyers and Sydney Flames saw a record-breaking crowd of 7,681 – a testament to the growing popularity of the WNBL. In total, almost 150,000 people watched the league live throughout the season.  
Club membership across the league grew an impressive 69%, reflecting the surging interest in women's basketball across Australia. The pace of WNBL fans is also growing rapidly, with 2.1 million fans last year and a 67% increase to 3.1 million as of January 2023, according to YouGov. 
Meanwhile, digital and social media also experienced growth, with website page views up 22% to over 3 million, social engagement up 203%, and overall social followers up 13%. 
Media coverage of the league enjoyed an uptick of 23%, with an audience reach over more than 120 million.  
All in all, the WNBL's 2022/23 season marked an exciting time for women's basketball in Australia, confirming the sport's robust growth and bright future across the country.