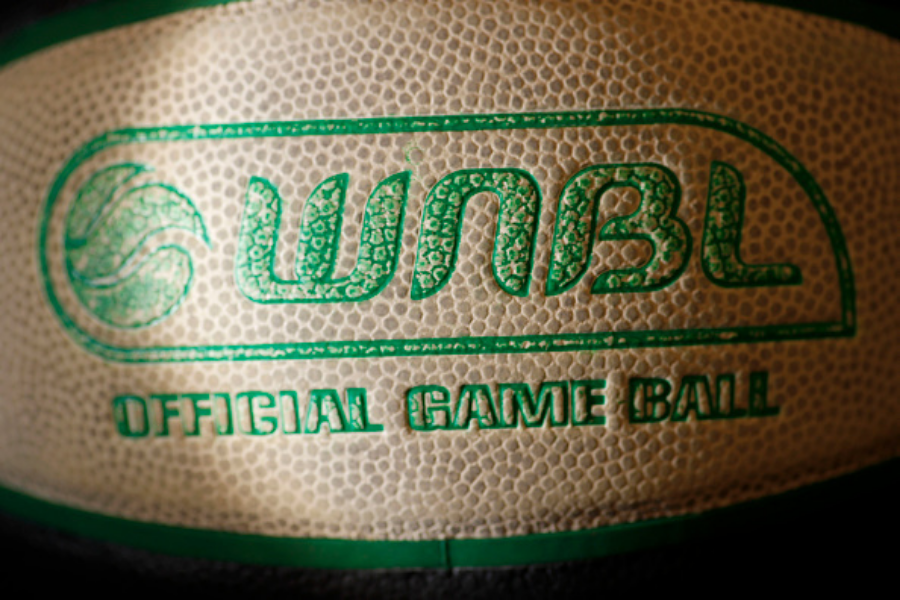 November 6, 2020 | WNBL news
Basketball Australia (BA) today announced Sports Entertainment Network as its broadcast production partner for the 2020 Chemist Warehouse WNBL season.
Sports Entertainment Network's production division Rainmaker will bring its world-first 'Hub delivery system' combined with traditional onsite broadcast to deliver all the WNBL action live like never before.
The broadcasts will be hosted by one of Australia's most experienced and passionate basketball commentators, the ABC's Corbin Middlemas, alongside NBL commentator and TV host Jack Heverin (Foxtel coverage).
Expert commentators including former Boomer and seven-time NBL MVP player and two-time NBL championship-player Andrew Gaze; former Gold-medal winning Opal and WNBL player Jenni Screen; former Opals coach Tom Maher and leading women's basketball reporter Megan Hustwaite, as well as a roll-call of former stars of the sport across the men's and women's competition: Tracey Browning; Lori Chizic; Bianca Dufelmeier, Michelle Gubbels; Pete Hooley; and Sam Woosnam – will all lend their insight and analysis to ensure the most comprehensive and exciting coverage of the competition.
Rainmaker will have unlimited access to the 2020 Chemist Warehouse WNBL season that will be played exclusively out of a North Queensland hub from November 11 – December 20.
As well as live game coverage, Rainmaker will go behind the scenes to share one-on-ones with the players to deliver a uniquely personal viewing experience.
Basketball Australia Executive General Manager Basketball Paul Maley explained the appointment of Rainmaker as the league's production partner will enable fans across Australia to consume the Chemist Warehouse WNBL in more ways and on more screens than ever before.
"Not only will our new broadcast agreement with Foxtel, Kayo and the ABC provide the Chemist Warehouse WNBL with more exposure than ever before, the production will set a new benchmark for WNBL coverage – showcasing the skill, strength and athleticism of our players," Maley said.
"Rainmaker's innovative approach will maximise the advantages of facilities on the ground but add the flexibility of its state-of-the-art Commentary Hub, to enable the best commentators and experts from around the country to offer live insight and analysis during every game."
Rainmaker Chief Executive Officer Richard Simkiss said the team was looking forward to showcasing Australia's best and emerging WNBL athletes.
"We are thrilled to be partnering with Basketball Australia, Foxtel, Kayo and the ABC in this winner-takes-all six-week competition that will celebrate women's basketball and the athletes that make it so special," Simkiss said.
"This partnership builds on our live coverage of other sports including Bowls, Athletics, Softball and Hockey and underpins our ambition to continue to innovate to find high-end, cost-effective broadcast solutions for our partners. Our strong national footprint of radio, digital, TV, stadium and print assets will further promote women's basketball and help inspire a whole new generation of players," Simkiss said.
The agreement will see all 60 games of the 2020 season available LIVE across Australia across broadcast partners Foxtel, Kayo and the ABC.
Fox Sports will broadcast LIVE four games per week (7.00pm AEDT Thursday, 5.00pm AEDT Saturday, 1.00pm AEDT Sunday and 3.00pm AEDT Sunday) on Foxtel and Kayo, with the ABC simulcasting on both their primary channel and ABC iview the 5.00pm Saturday and 3.00pm Sunday games.
In addition to streaming the games that will be broadcast on Foxtel, Kayo will also stream LIVE all remaining games of the 2020 season which will involve multi-camera and expert commentary.  Stream hosts will include Jordan Kounelis, Cam Luke, Liam Santamaria and Michael Thompson.
The 2020 Chemist Warehouse WNBL season will double as important preparation for the Australian Opals ahead of the Tokyo Olympics and the 2022 FIBA Basketball World Cup which will be hosted by Sydney.
The 2020 Chemist Warehouse WNBL season is supported by the Queensland Government along with Cairns Regional Council, Mackay Regional Council and the City of Townsville.