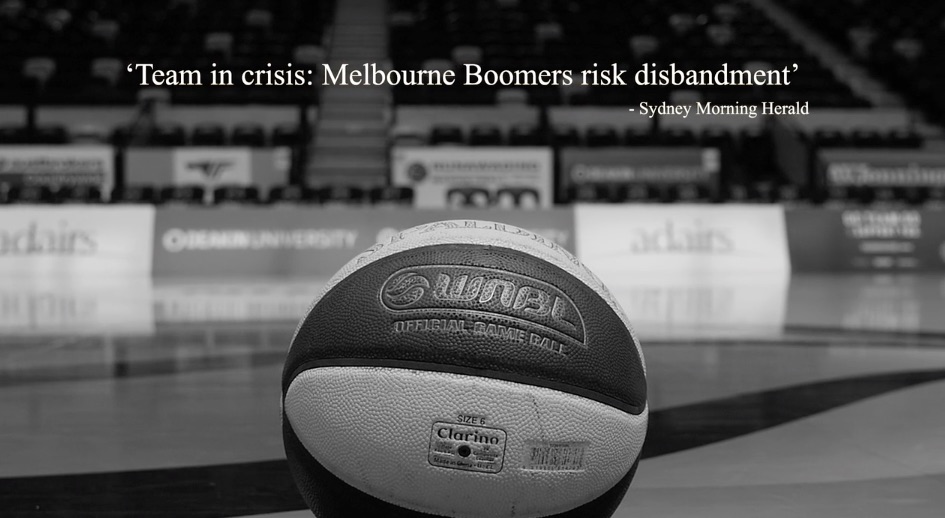 February 23, 2017 | WNBL news
From the outside looking in most people continue to marvel at the rise in support for the Deakin Melbourne Boomers with crowds rising 47 per cent this season despite a tough run on court that yielded just five wins for the season.
Away from the excitement and entertainment of game day, the battle over the last 12 months has been one of survival and to that end the Boomers Family has delivered in spades.ÊMelbourneÕs thriving basketball community has re-connected with the Boomers and it has resulted in growing support for girls and women in basketball.
The survival of the Boomers is remarkable and highlighted in THIS VIDEO.
In January 2016 it was announced the Boomers WNBL license was set to be handed back by Bulleen-Templestowe Basketball Club. After 32 years in the national league, the Boomers were on the verge of collapse.
General Manager Justin Nelson and Head Coach Guy Molloy searched for solutions, Molloy disclosing at the clubÕs recently held annual awards night that the pair had even considered taking the license on themselves.
ÒWe spoke about taking it on, but we compared our bank accounts and we soon realised we would need some help,Ó Molloy quipped.
A number of players remained loyal to the cause, putting off approaches by rival clubs to await news of MelbourneÕs future in the WNBL. That waiting game stretched into July.
Thankfully, a group of nine new owners was found, all of who enjoy basketball through their own pursuits or those of their own children. Headed by Tony Hallam, the transition of the Boomers commenced and the club is now going from survival mode into revival mode.
Increasing their connection to grassroots associations and clubs across Melbourne, 12 months on the Boomers are now busy preparing for future seasons, a far cry from the battle for survival this time last year.
Growing corporate support, a dramatic rise in membership numbers, an increasing social network, a permanent move to the State Basketball Centre and a strong presence in the basketball community has been most rewarding.
AustraliaÕs most iconic womenÕs basketball club is alive and well, though management fully respects that there is still a lot of work to be done.
ÒWe still have much to do, we have to keep growing our membership numbers, continue bringing in big crowds and we are totally focused onÊdeliveringÊsuccess to our fans out on court. We want to win titles,Ó said Nelson at the Boomers awards night.
ÒThe future is bright. MelbourneÕs WNBL team is heading in a great direction.Ó