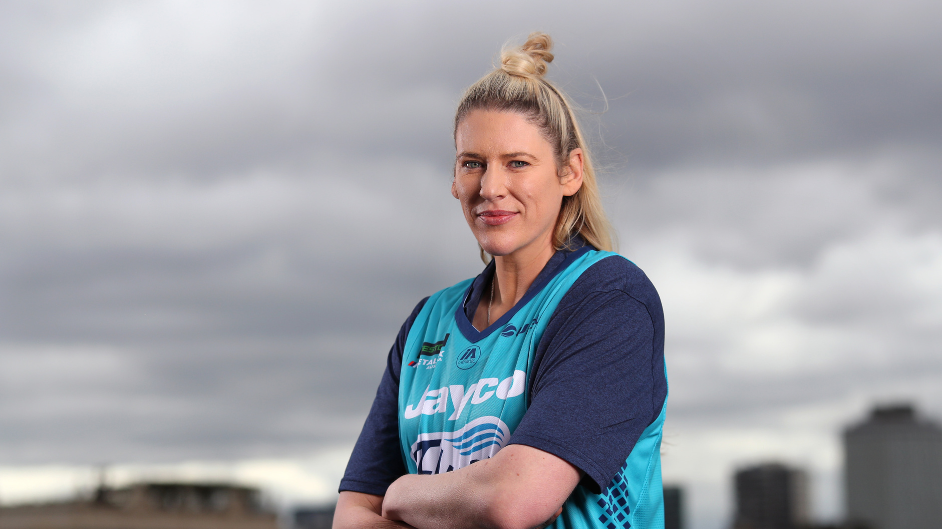 February 3, 2023 | WNBL news
By Brooke Fankhauser
The Jayco Southside Flyers' historic game at John Cain Arena will provide Victorian fans with the opportunity to celebrate an iconic figure of women's basketball, Lauren Jackson AO OLY.  
The thought of summarising the impact Jackson has made on basketball in Australia is a daunting task.  
Her legacy transcends her on-court achievements and long list of accolades. Striving to elevate and grow women's sport, Jackson has become a role-model for people around the world.   
"She's just the gift that just keeps giving," said WNBL Champion and Australian basketball legend, Michele Timms.  
"Her impact has been massive across the board. It's unbelievable what she's done for the game, putting Australian basketball on the map, establishing herself in the WNBL and around the world as the best player."  
Jackson was bound for stardom from a young age, she was selected at 14 for the U20s National Team, then entered the Australian Institute of Sport and debuted for the Opals at 16. 
After two seasons with the WNBL AIS team, leading them to their first and only Championship at 18, Jackson then moved on to play eight seasons with the Canberra Capitals.   
Jackson's incredible list of achievements in the WNBL include: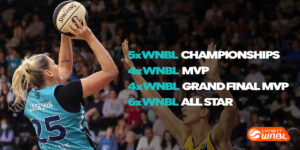 Jackson was selected by Seattle Storm in the 2001 WNBA draft with their first pick where she played until her retirement from the WNBA in 2012.  
Sydney Flames Coach and Jackson's former Canberra Capital's teammate, Shelley Gorman, knew a young Jackson was going to be something special.  
"She was such a joy to watch as an athlete, but she also had this competitiveness and this fierceness about her, that just made her so good to watch," Gorman said.
"She's an inspiration but she's also this awesome role model for other athletes."  
During her time with the Storm Jackson achieved:  
2 x WNBA Championships 

 

3 x WNBA MVP 

 

WNBA Finals MVP 

 

7 x WNBA All Star

 

3 x WNBA Scoring Champion

 

Named in the WNBA 10

th

, 15

th

, 20

th

 and 25

th

 Anniversary Teams

 
Jackson's iconic number 15 was retired by Seattle in 2016, the first jersey to be retired in the team's history.  
View this post on Instagram
On the international stage, Jackson guided the Opals to medals in four consecutive Olympic games, claiming silver medals in 2000, 2004 and 2008, and taking home bronze in 2012, where Jackson was Australia's Flag Bearer. Jackson also went to four World Championships, securing bronze in 1998, 2002 and 2022, and winning gold in 2006.  
During her career she also competed in Europe playing in multiple Championship teams. 
Other Honours: 
Member of the Australian Basketball Hall of Fame

 

Inducted into the Women's Basketball Hall of Fame in 2020

 

Inducted into the Sport Australia Hall of Fame in 2020

 

Inducted into the Naismith Memorial Basketball Hall of Fame in 2021

 
In an epic comeback from retirement to the WNBL this season, Jackson is currently averaging 14.5 points per game for Southside. The experienced veteran continues to remind us why she is affectionately known as the GOAT of Australian basketball.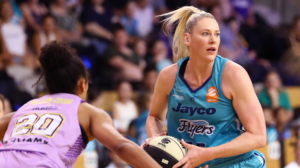 Join us in celebrating Jackson's incredible career when Southside Flyers take on Sydney Flames at the first WNBL game at John Cain Arena.