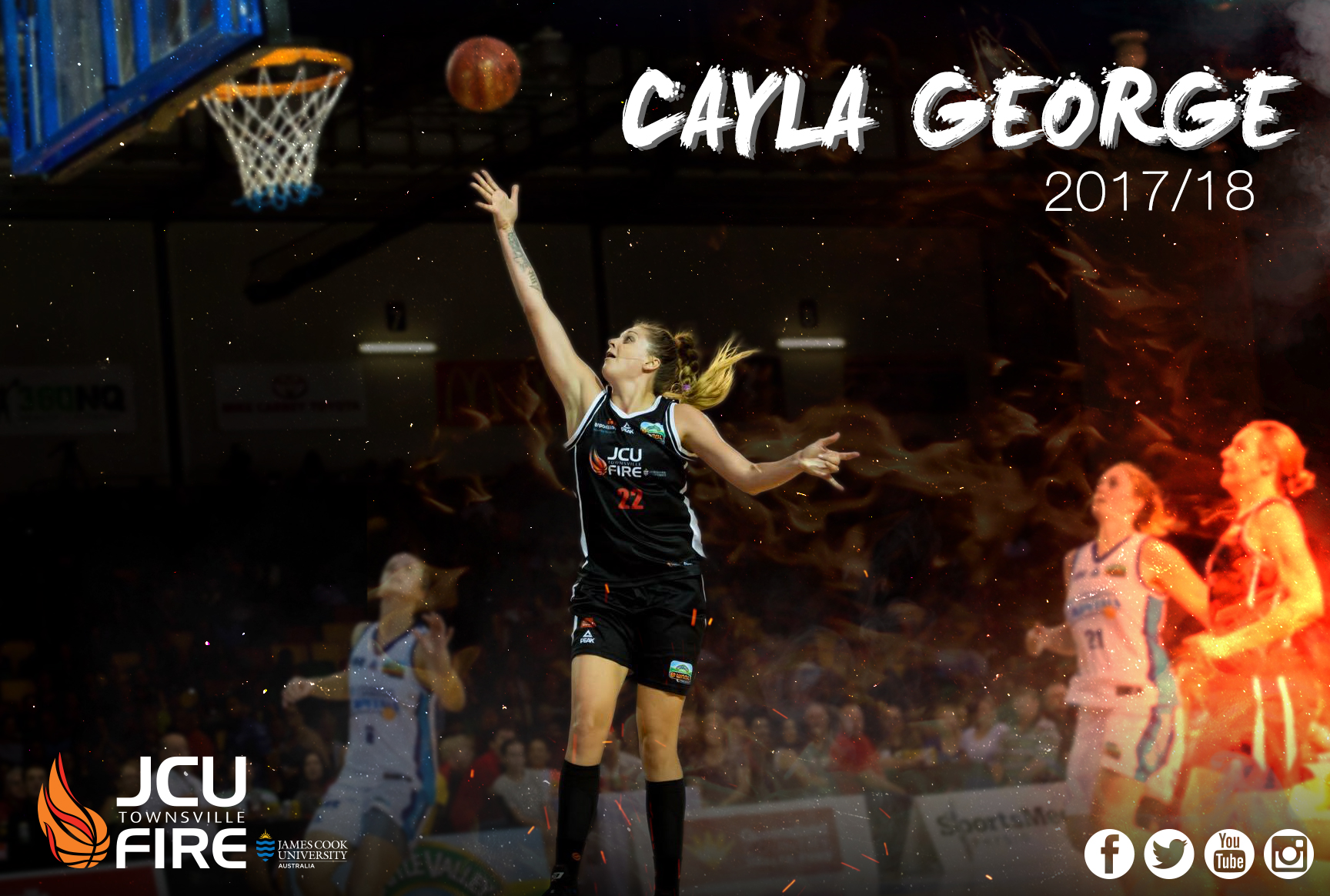 May 8, 2017 | WNBL news
The JCU Townsville Fire will welcome home Rio Olympian Cayla George for the 2017/18 WNBL season.
Fresh off leading Uniqa Sopron to the Hungarian title on Friday, George, who played a key role in the FireÕs back-to-back championships, will return to North Queensland after a one-year absence.
Widely regarded as one of the worldÕs premier power forwards, the 28-year-old will significantly bolster the FireÕs front court as she reunites with five-time WNBL MVP Suzy Batkovic and championship-winning teammate, Darcee Garbin.
Flying directly from Budapest to Phoenix for the up-coming WNBA season, George said she was delighted to be returning to the WNBL.
ÒNothing beats being home,Ó George said.
ÒWith the new Fox Sports deal Ð and a (slightly) shorter season Ð it was so enticing to come back.
ÒI love North Queensland and I canÕt wait to come back to Townsville, and of course, the Fire family.Ó
Having joined the Fire in 2014/15 after two years in France, George averaged 15.4 points and 11.2 rebounds as she played a key role in the clubÕs championship success.
The World Championship bronze medallist finish second in the WNBL MVP in her debut year before leading the competition in rebounding in 2015/16.
With George locked away, Fire coach Claudia Brassard said the club was looking forward to making another championship run.
ÒWeÕre looking forward to CaylaÕs return,Ó Brassard said.
ÒThereÕs no doubt she played a key role in our championship success, and by adding another world-class forward to an already imposing front court, it provides us with a different look.
ÒThe WNBL is going to be fiercely contested next season Ð you can see that through the off-season signings Ð but Cayla was in demand across the league and the globe and weÕre thrilled that she is coming back to her home away from home.Ó
George joins championship-winning teammates Micaela Cocks, Mia Murray, Batkovic and Garbin as signings ahead of the 2017/18 season.