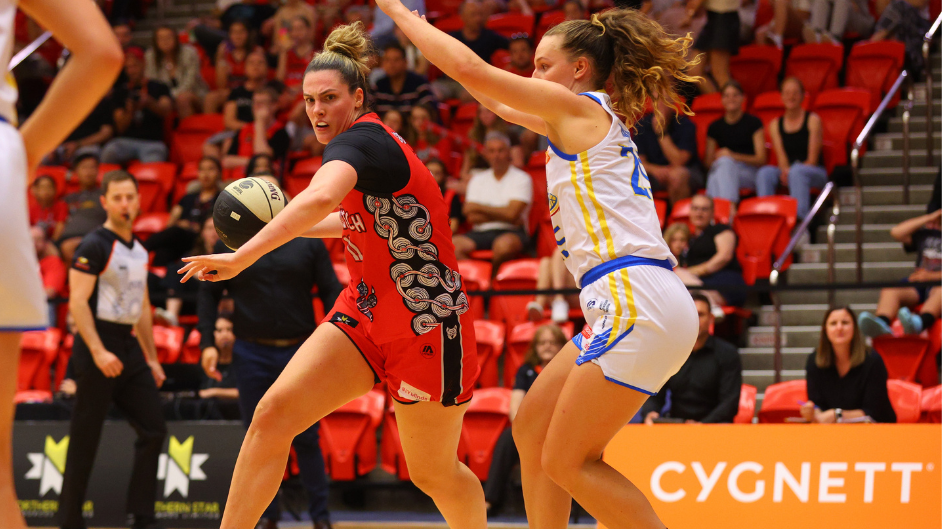 March 1, 2023 | WNBL news
It's the last round of the regular season! Here's the final ladder scenarios for Round 16.  
Townsville 
If the Fire defeats Bendigo tonight, they consolidate first place on the ladder. But if Townsville lose tonight and to Southside on Saturday, they could potentially drop to third if Melbourne win their matchup.  
Southside  
Southside will remain in second place win or lose this week, but if Townsville lose both matches the Flyers will clinch the number one position.  
Melbourne   
If the Boomers defeat Sydney and Townsville lose both matches, Melbourne will move into second position due to the head-to-head. Otherwise, they will remain in third.  
Perth  
If Townsville beat Bendigo, Perth will consolidate fourth position. If Bendigo defeats Townsville, Perth need to only win one of the two games to consolidate fourth. 
Bendigo  
Need to defeat Townsville and have Perth lose both games this week to move into fourth position. 
 Round 16 tips off with Bendigo taking on Townsville at Red Energy Arena. Tune in on ESPN via Kayo and Foxtel 6:30pm AEDT.