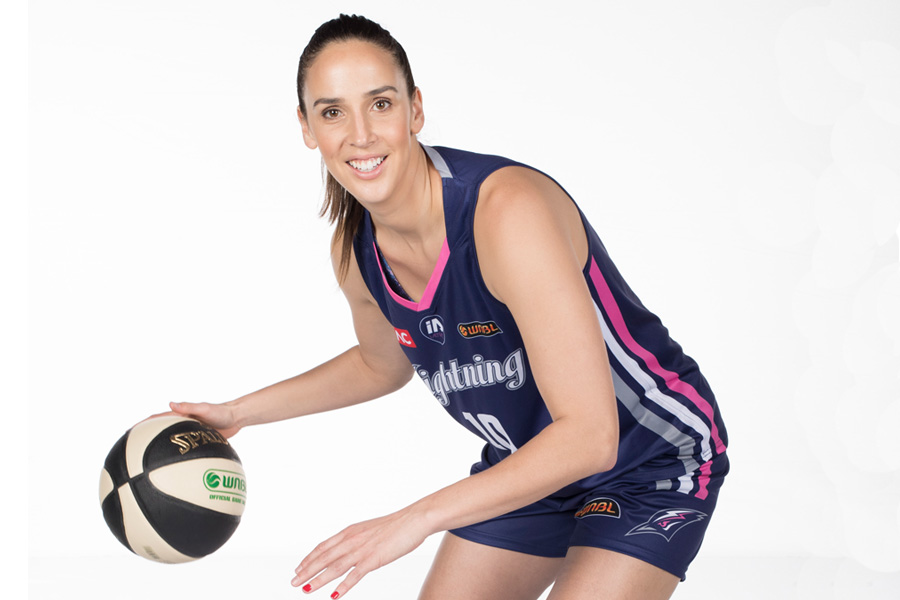 August 28, 2019 | WNBL news
THE Chemist Warehouse #WNBL20 fixture has been released and the countdown to the new season is well and truly on.
A ball has yet to be tipped, but here are five early-season games we're looking forward to.
ROUND 1
UC CAPS v ADELAIDE LIGHTING
Grand. Final. Rematch.
These two produced the greatest GF Series to date with a dramatic, absorbing showcase of women's hoops with the Caps prevailing 2-1.
Both sides have undergone plenty of personnel changes since. The reigning champs have lost their two most experienced players, guards Leilani Mitchell and Kelly Wilson.
The Lightning will be without Nia Coffey (not returning), Steph Blicavs (pregnant), Aimie Clydesdale and Nat Novosel (an ACL injury means her return to the Lightning is over before it even started) but have included some serious experience with the return of 4x Olympian Laura Hodges, after the birth of daughter Ava last year, and ever-green point guard Nat Hurst who arrives from the Spirit.
BENDIGO SPIRIT V MELBOURNE BOOMERS
The Spirit caused their highly-fancied opponent headaches during #WNBL19, starting in Round 1 when they stunned the Boomers on their own court.
Bendigo did it again in Round 4 at the State Basketball Centre before the Boomers, thanks to the heroics of Lindsay Allen, got over the line in overtime in Round 12.
The season opener will also be the Spirit's first game with new coach Tracy York in charge and a homecoming of sorts for much loved dual championship duo Kelly Wilson and Gabe Richards.
ROUND 4: MELBOURNE BOOMERS V SOUTHSIDE FLYERS
A new chapter of a seriously fierce rivalry between the WNBL's Melbourne clubs begins when the Boomers host their rivals on Cup Eve.
The Rangers have undergone an off-season makeover and under a new licence are now the Southside Flyers, coached by Cheryl Chambers who took Bulleen Boomers to their first ever WNBL Grand Final.
This rivalry hardly needs any added spice but there will be plenty of heat given Melbourne captain Jenna O'Hea has left for the Flyers and Larissa Anderson, who coached the Rangers for the last four years, is now at the Boomers as an assistant to Guy Molloy.
ROUND 5: SYDNEY UNI FLAMES V TOWNSVILLE FIRE
Two clubs desperate to improve on disappointing #WNBL19 campaigns embark on a fresh season under new coaches.
Two-time league MVP Katrina Hibbert has done the hard coaching yards and earned the reins at the Flames, while former Sydney coach and 2014/15 WNBL coach of the year Shannon Seebohm makes a welcome return to the league, replacing championship mentor Claudia Brassard.
ROUND 6: UC CAPITALS V PERTH LYNX
The Caps and Lynx matched up perfectly last season and every one of their duels proved both action-packed and intriguing.
Perth banked seven and four-point wins over the Canberra during the regular season as the teams established themselves in the top four. A key showdown between #WNBL19 superstar Kelsey Griffin and 3x league All-Star Asia Taylor produced highlights, feeling and a dash of controversy.
The Capitals and Lynx went head-to-head battling it out for a spot in the decider, with the Caps sweeping their semi-final series 2-0 to advance.
Expect this blossoming rivalry to continue in #WNBL20.