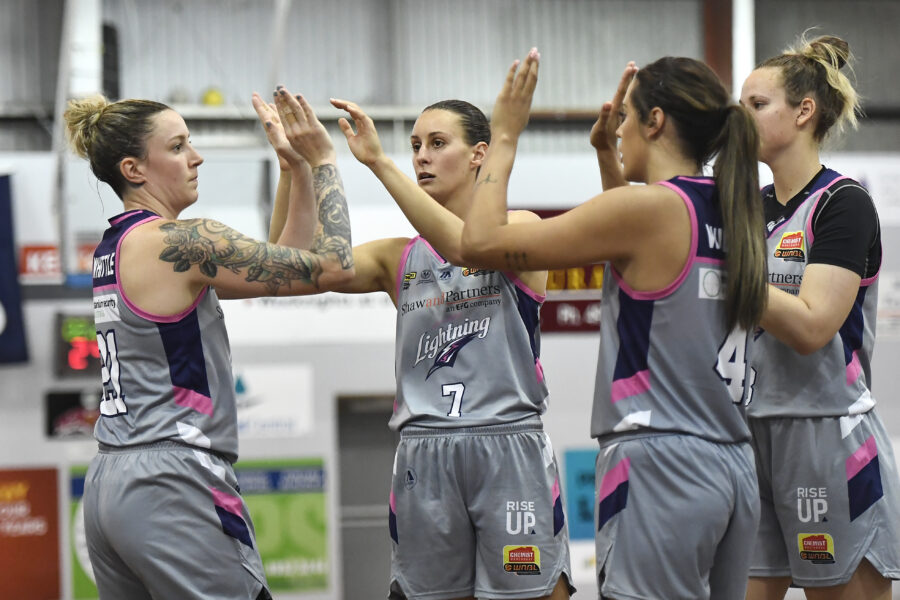 November 17, 2020 | WNBL news
The Jayco Southside Flyers are focused on banking consecutive wins when the Chemist Warehouse WNBL continues in Townsville on Tuesday night.
Following a surprise defeat to the Deakin Melbourne Boomers on Saturday, the Flyers bounced back 24 hours later by beating the Brydens Sydney Uni Flames, 99-72.
Now, the team in teal face a challenge in the undefeated Adelaide Lightning who are being paced by new captain Steph Talbot.
Southside star Bec Cole, who drained a game-high 27 points against the Flames, feels her side is a work in progress.
"I don't think you want to peak too soon in a season like this,'' she said.
"It's similar to last season where our pre-season wasn't that long and we had key players come in late, so we haven't had the greatest preparation, but no team has.
"I think we're starting to gel and find out groove and hopefully we can peak at the right time. I'm looking forward to seeing what we can produce over the next couple of weeks.
"We still have a lot of improvements to make, one of those being our rebounding and boxing out, we're letting teams come up with offensive boards. If we don't get stops, we can't get into our running game.
"Even though we were happy with that win against Sydney and it gave us some confidence, we also know that every game is going to be a grind. We have to step up to the plate and put our best foot forward because we lost to Boomers and we don't want that happening again."
Cole said the Flyers are ready for everything an athletic Adelaide outfit will throw at them.
"Adelaide is a confidence team, run and gun, they're athletic and I feel like they've got a lot of guards who are six foot, so they've got some good height,'' she said.
"If we can get it done on the defensive end, pressuring them and making their shots hard then I think our offense will flow."
Guard Ally Wilson is making an impact with her new team and believes the Lightning can build on their strong start.
"We've started well and that's exactly what we were aiming to do coming into this,'' she said.
"Southside will be a huge test for us. We're looking to run and gun and get out into transition as much as we can, that's when we play our best basketball.
"Defensively, we are looking at clogging up the paint as much as we can and force them to take outside shots and then rebound and run."
Adelaide hope to regain Abigail Wehrung who sat out Sunday's win over Perth.
Megan Hustwaite is a freelance contributor to WNBL.com.au
Broadcast Details
Jayco Southside Flyers vs Adelaide Lightning
Tuesday 17 November 2020
5.00pm AEST / 6.00pm AEDT
LIVE on Kayo