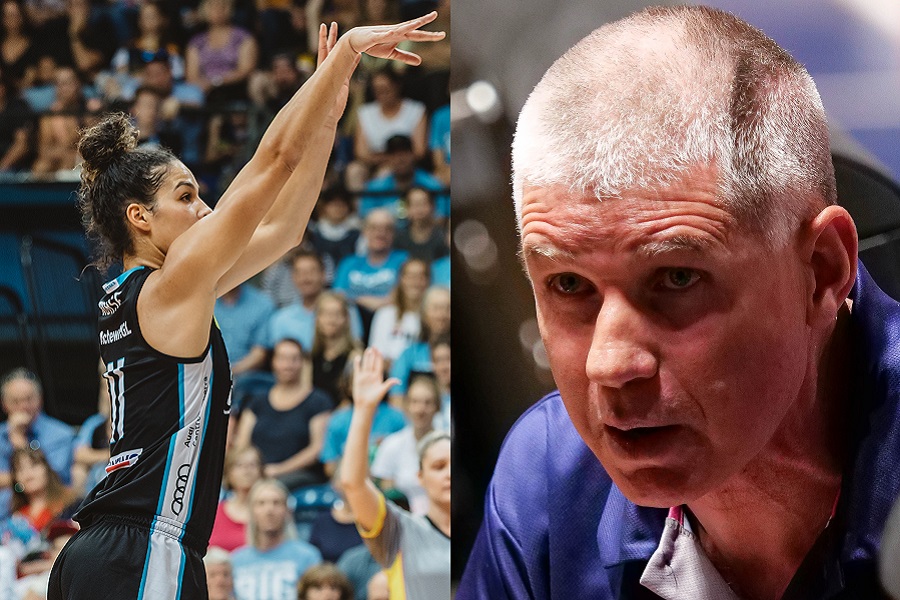 February 12, 2019 | WNBL news
Ahead of Game 2 of the Chemist Warehouse WNBL Grand Final series tonight, The WNBL Show checked in with both the University of Canberra Capitals and Adelaide Lightning camps.
Kia Nurse, University of Canberra Capitals: "Canberra has completely rallied around us every single day, all the media we do is great and the people and fans. I almost got run off the road on the way to Game 1 because someone was trying to say hi. It's great to see people in the malls and it makes all the difference when we have our sixth man in the building.
"My first season in the WNBL has been absolutely incredible. The one thing I tell everyone back home is that I got it right on my first try and I never would have thought that would be in Australia. I'm not a huge traveller, I'm not huge on going overseas but this has been absolutely incredible and the girls have been incredible, the match-ups every single week and I feel like I'll go home a better player and a better person.
"We are a team on and off the floor. When you have a team like this that has so much talent coming from so many different levels and different experience it can be difficult. We're so fortunate here, we don't have to deal with ego's. Everyone's unselfish, willing to give up whatever it means for us to be successful and that's special to find in an amazing group of athletes but even better people.
"I love big games, I love big atmospheres and the crowd in Game 1 had us all extra fired up. My team mates are incredible, finding me when I'm open and they give me the confidence to shoot."
Chris Lucas, Adelaide Lightning: "A week ago when we made the Grand Final I had a thought jump into my head of 2000 (people) because there hasn't been a huge crowd in Adelaide here for years.
"As of Tuesday morning, 1,500 tickets have sold which is awesome, so now I've bumped the figure up! Why can't we get 2,500/3,000 people? The crowd support for Canberra the other night was amazing, it was so loud – I couldn't communicate from the sideline. There's no reason why we can't get that figure here tomorrow night. And you know what? It might give us an edge. It definitely gave Canberra an edge and hopefully it will help us as well.
"I reviewed Game 1 on Sunday- it was a little bit surprising, we had some defensive break-downs, individuals were doing things that were not within our system. I really just put it down to one of those nights – we hadn't played like that for months.
"The other positive is they went on that 13-0 run with two minutes to go in the second quarter and I'd already used my time-outs and couldn't stop it and I had people in foul trouble on the bench so there's a lot of positives we can take out of the game – and we didn't shoot well.
"We don't need to make huge adjustments because all of our systems are in place. We just need to do what's in place a lot better than we did. We think on our day we can take it up to Canberra and I said to the girls we earned the right to be in the Grand Final for a reason."
Listen to Kia Nurse and Chris Lucas on The WNBL Show here
The WNBL Show airs every Tuesday during the Chemist Warehouse WNBL season.