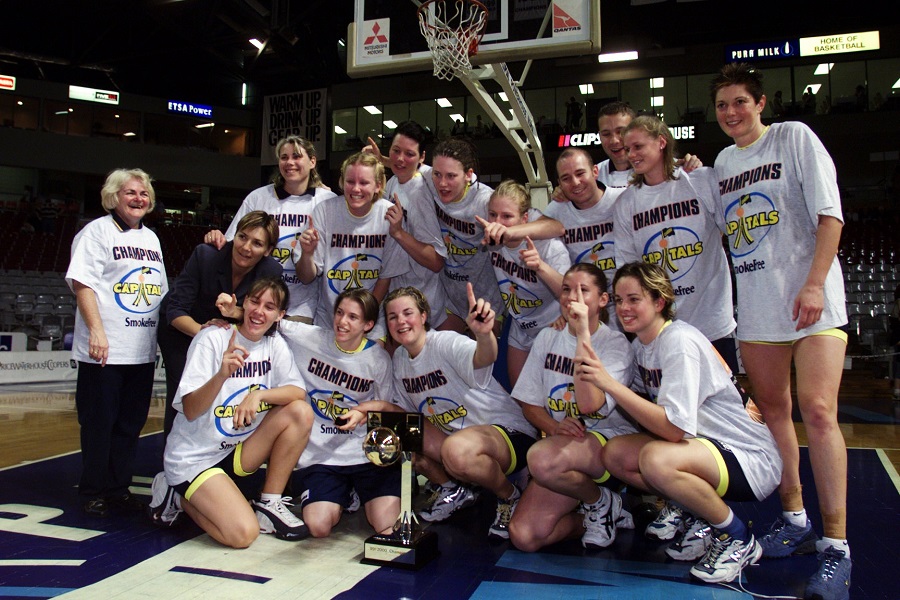 February 7, 2019 | WNBL news
Written by Liam Ellison. Image via Canberra Times.
The University of Canberra Capitals and Adelaide Lightning have met in a Grand-Final just once before, back in the 1999/2000 season, when they clashed in front of approximately 5,000 fans at Titanium Security Arena.
Coached by Jan Stirling, the Lightning had been the team of the '90s, having won four championships between 1994 and 1998 but the Caps were the heir apparent as they were about to embark on a dynasty of their own.
Carrie Graf was in her first season as coach of the Capitals, Lauren Jackson, Kristen Veal and Deanna Smith were new recruits after winning the 1999 Championship with the AIS and a young Nat Hurst was just 17 years of age.
With that injection of youth and exuberance, the Caps claimed their first Championship in 2000, prevailing 67-50 over Adelaide after finishing the previous season in last place.
They took a six-point lead into half-time but pulled away after the main break, out-scoring Adelaide 37-19.
Jackson recorded 15 points, 14 rebounds and four blocks and Shelley Sandie added 12 points while for the Lightning, Jae Kingi top-scored with 13 points and Carla Boyd tallied 11 points, 11 boards, five assists, two steals and two blocks.
Veal was the difference-maker though, delivering 26 points and eleven rebounds to be named the Grand Final MVP.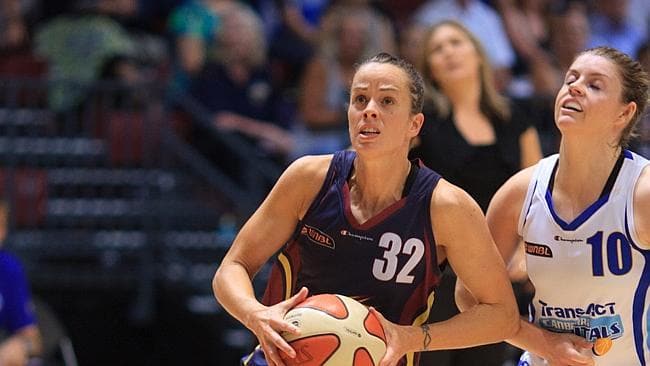 "Kristen was always an exceptional talent, she was a big guard back then… she had always shown that potential," said Stirling, ex-Lightning coach.
"That was a breakout game for her, in terms of having a performance like that in such a big game."
Canberra coach Carrie Graf remembered Veal's performance similarly.
"Having grown up in South Australia, the Lightning kind of expected Veal to sign there after the AIS but we managed to keep her in Canberra," revealed Graf.
"Towards the end of the game she was shooting deep threes to put a punctuation mark on the win. It was a special performance."
With the two teams set to face off in this year's Grand Final, Graf sees similarities between the two Caps teams with the 2018/19 side also revamping their roster and turning around the misfortunes of previous seasons.
"I think there's definitely parallels that can be drawn. A team that was unsuccessful the year before, with a shift in the roster and a new focus," she said.
"The roster now has really similar traits and has great veteran talent in the likes of Kelsey Griffin and Kelly Wilson."
Still heavily involved with the club as Director of Sport at the University of Canberra, Graf will be supporting the Caps on Saturday evening while Stirling will be hoping Adelaide can reverse the outcome of 2000 and claim their first title in 11 years.
"Finals are a different ball game, in the sense that you don't know the mental preparations that the athletes are putting in place," Stirling said.
"The expectation is definitely on the Capitals. Chris Lucas will be saying we're the underdog, we want to be the underdog. His players will go into the game on that dialogue and should be a little bit more relaxed.
"Paul Goriss will be saying, 'You know what? We deserve to have this expectation on our shoulders.'"
In terms of Championships, the Caps and Lightning are the two most successful current clubs in the competition and will add another chapter to their rich histories in this year's Grand Final series.