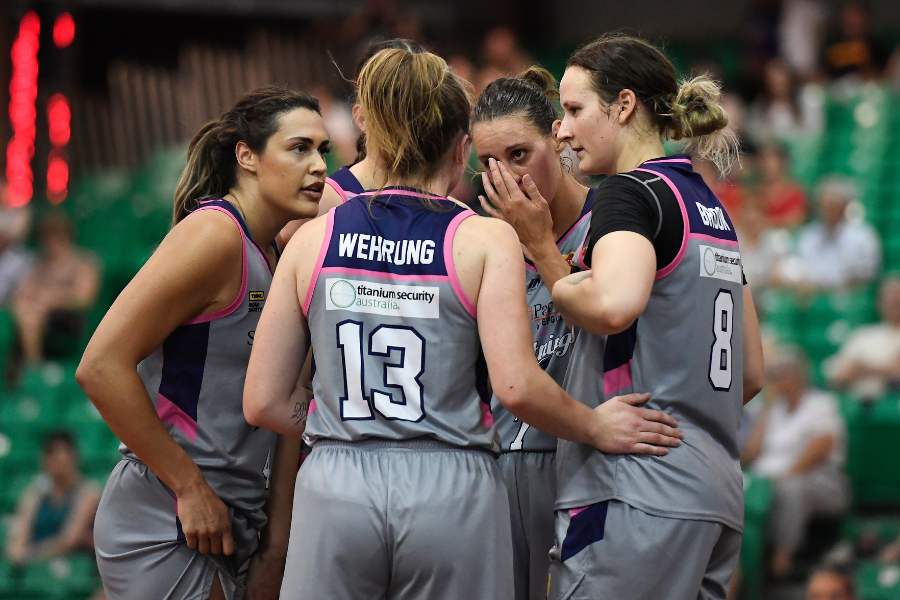 November 14, 2020 | WNBL news
Momentum is what the Adelaide Lightning and Perth Lynx are both chasing in their Chemist Warehouse WNBL showdown in Mackay on Sunday.
The sides had contrasting starts to their campaigns when Round One tipped off on Thursday night.
The Lightning want to continue to build on their momentum after a sensational overtime victory over the UC Capitals, while the Lynx need to establish some and notch their first win of the season after a hefty first-up loss to the JCU Townsville Fire.
Adelaide captain Steph Talbot, fresh from draining a game-high 31 points against the Caps, says her team has enjoyed a few days between their opening games, a break unlikely to happen again in this condensed season.
"We are loving playing together. We all get along really well and we're up and about, but we also understand we have a lot of things we need to improve on,'' she explained.
"Offensively against the Caps we had moments with great stuff but others were very rushed and we didn't move the ball enough. We had some communication breakdowns defensively where we gave up some easy buckets, so if we can make every shot a contested shot, we'll be in a better spot I think."
Talbot is expecting a strong showing from a Lynx outfit on the rebound.
"Perth have some really talented players like Katie-Rae Ebzery, Darcee Garbin and Kayla Steindl to name a few. They won't back down; they had a rough game to start off and we're expecting them to bounce back."
Perth recruit Alex Sharp believes the Lynx can turns things around by getting back to basics.
"I think it's just getting back to our game and how we know we can play from our pre-season preparation. A big emphasis for us will be getting pace and space, better ball movement will be a big focus too,'' she explained.
"We're expecting it to be pretty fast paced against Adelaide. They like to play out in transition so for us it'll be about trying to slow them down and making them play in the half court.
"I think both of us are pretty well matched, it should be a great game."
The Lynx back up on Monday when they face the Deakin Melbourne Boomers, while the Lightning's next assignment comes on Tuesday night against the Jayco Southside Flyers.
Megan Hustwaite is a freelance contributor to WNBL.com.au
Broadcast Details
Perth Lynx vs Adelaide Lighting
Sunday 15 November 2020
5pm AEST / 6pm AEDT
LIVE on Kayo