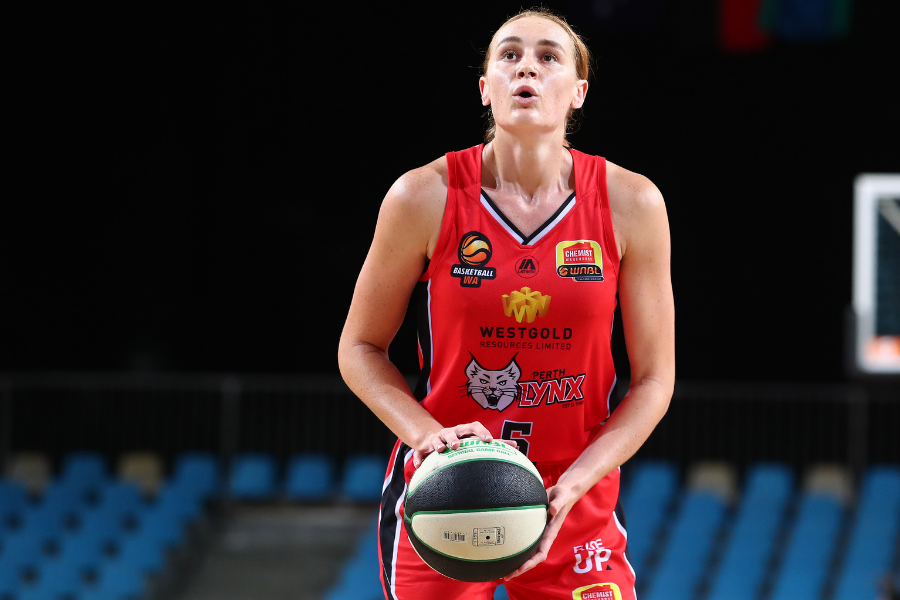 December 6, 2020 | WNBL news
Perth Lynx and Adelaide Lightning complete Round 4 of the Chemist Warehouse WNBL in Townsville on Sunday and have contrasting motivation for victory.
The Lynx have hit a purple patch of #WNBL20 form with a pair of wins over the Villawood Properties Bendigo Spirit and the JCU Townsville Fire earlier in the week.
Meanwhile, the Lightning have now lost three on the trot falling to top teams Jayco Southside Flyers (twice) and the UC Capitals.
Perth forward Darcee Garbin said while play-offs may not be on the Lynx's radar, impacting the race for the final four is.
"I feel like we do have some momentum. We've had some time to settle into Townsville and we have a couple more games here,'' she said.
"I'm not sure if we can necessarily make finals but we have the ability to probably mess other team's hopes up. I know we've definitely made it hard for Townsville now."
She's expecting plenty of heat from Adelaide who defeated Perth 74-69 in a close contest back in Round 1.
"I think Adelaide will be pretty fired up after their game the other night (85-65 loss to the UC Capitals on Friday) and that wasn't the result they wanted,'' Garbin explained.
"I know that (coach) Chris Lucas will have them really well prepared for Sunday because they have already beaten us this season.
"Hopefully we can come out firing. We took it up to them in Round 1 but we want to get across the line this time."
Adelaide's Marena Whittle says her side wants to rediscover its form and mojo as Round 4 comes to a close.
"Our focus is to get back to the basketball we were playing at the start of the season,'' she said.
"I think we can if we lock down defensively, get back to our running game and just really play our style of offence. We've let other teams kind of dictate the tone of the basketball game and we haven't really stood up in the physical matches yet, as you can see from some of our results so far.
"If we step up to the plate, play 40 minutes and also lock down on our defence I think that will get us going offensively and back to the style of basketball we want to play."
The match completes a super Sunday of Chemist Warehouse WNBL with all 8 teams in action.
Megan Hustwaite is a freelance contributor to WNBL.basketball
Broadcast Details
Adelaide Lighting vs Perth Lynx
Sunday December 6 2020
7.00pm AEST / 8.00pm AEDT
LIVE on Kayo