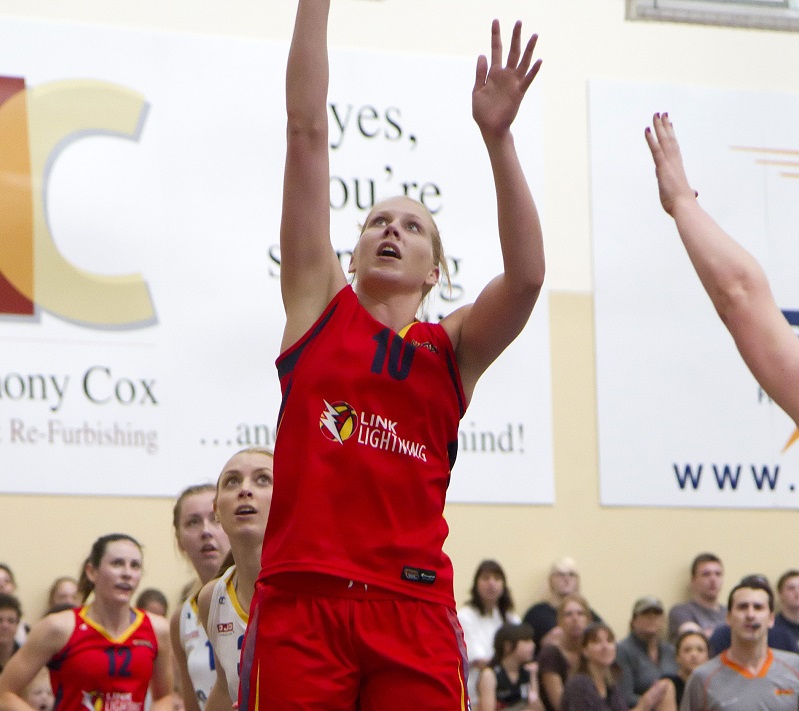 May 3, 2017 | WNBL news
In a real coup, South Australian born and Australian Basketball forward Abby Bishop is the latest to sign with MAC Adelaide Lightning.
A former WNBL MVP in 2015 and WNBA Champion in 2010, BishopÊwill be an asset to the new look MAC Adelaide Lightning team.
"I am really grateful for the opportunity come back to my home state to play," said Bishop.
"I grew up in country SA and played a lot of basketball in Adelaide so this is close to my heart as I often look back and think about how it all started"
Currently playing in France for Tarbes Gespe Bigorre, BishopÊcomes home to follow in the footsteps of fellow Adelaide Lightning Players, Jo Hill, Carla Boyd and Jenny Whittle for the 2017/2018 season.
"I have had a lot to do with [coach] Chris [Lucas] in the past but have never had him as a head coach so this is something I am really excited about because I want to get better, be challenged and help Adelaide get back to their winning ways.
"I love the WNBL, and I have been a part of it for many years so to be coming back at such a great time with the new FOX TVÊdeal and also so many great players coming back into the league, I am genuinely really excited for the upcoming season."
Bishop has averaged 13.8 points, 8.3 rebounds and 1.4 assists per game in her WNBL career and brings a wealth of experience to a team that is taking shape on the back of this andÊAimie Clydesdale's signings.