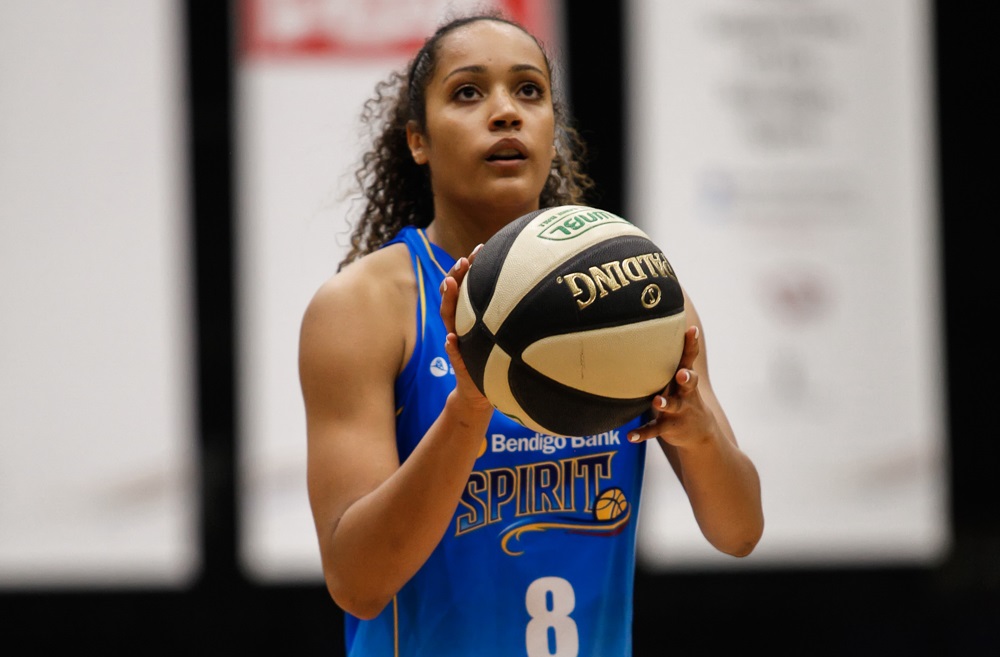 March 19, 2017 | WNBL news
Bendigo Spirit Media Release.
WNBL MVP Top 10 and Bendigo Bank Spirit star Nayo Raincock-Ekunwe is aiming to make it big in the Big Apple.
The 25-year old has signed a 3-week training contract with WNBA powerhouse New York Liberty.
Spirit coach Simon Pritchard said the power forward was excited about the opportunity.
ÒNayo had a standout season with The Spirit last year and it was noticed both in Europe and America,Ó he said.
ÒShe attracted interest from France, where she is on a short-term contract with Ligue 1 club Flammes Carolo Basket Ardennes.
ÒNayo is a world-class athlete and we wish her luck in New York. If she impresses the Liberty like she impressed us and Spirit fans this year, then she will do well.Ó
Pritchard said he was aiming to have Nayo back in Bendigo next season.
ÒWe are starting to look at our wish list for next season, and after a strong 2016-17 averaging almost 16 points a game, Nayo is certainly in our sights again,Ó he said.
ÒI have already started putting together a game plan for next yearÕs roster and I will be working over the coming months to make it happen.
ÒWe have a great core group of players and our young development players took big leaps this season. Ò