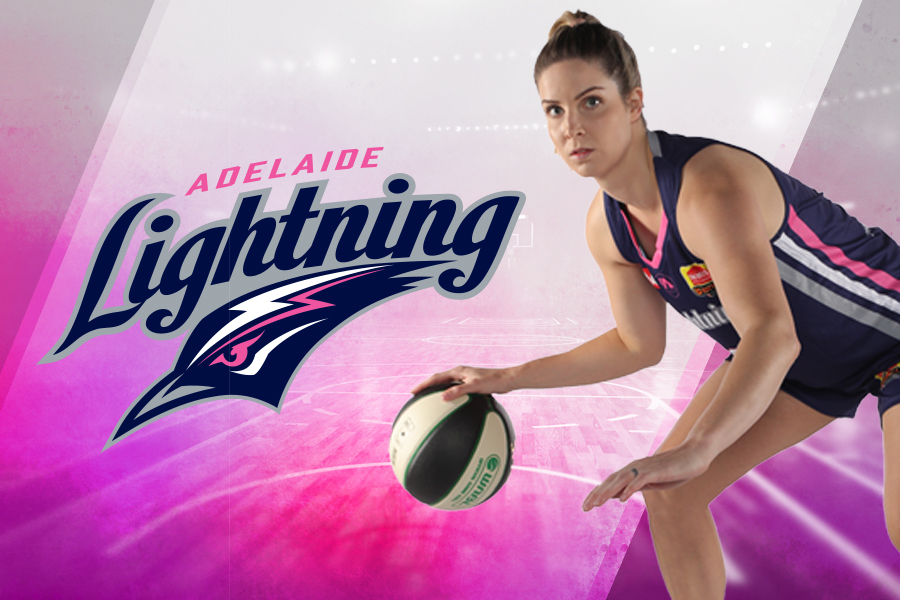 October 17, 2018 | WNBL news
It's been a big few months for league veteran Steph Blicavs.
Having made the move to the MAC Adelaide Lightning for the 2018/19 Chemist Warehouse WNBL season at the beginning of September, pre-season has been a little different with not only a new state but new teammates and coaches to get used to.
Not currently working and getting used to having extra time of her hands, the primary school teacher is taking the opportunity to focus on her game.
"It's been really good," said Blicavs.
"I thought it would be a bit difficult but because we have been training pretty much every day, and because of not working, I can devote everything to basketball.
"I'm really enjoying it. There are no other stresses to worry about. It's important to enjoy it while you're playing so it is good to get that passion back."
The Lightning's pre-season preparations could be considered a little unorthodox in comparison to others, with their assistant coach taking charge in the absence of Chris Lucas.
However for Blicavs and the rest of the Lightning talent, it wasn't an absence that has bothered them.
"It's been pretty seamless," she noted of Lucas returning to his duties after his World Cup campaign with the Chemist Warehouse Australian Opals.
"Marcus, our assistant coach, took training and he put in everything that Chris wanted in and they are on the same page.
"When Chris arrived, he just tweaked a few things that he didn't like or wanted to change and we kind of just kept flowing."
Currently living with teammate Aimie Clydesdale, Blicavs and the Lightning seem to have clicked well together early.
They defeated the Perth Lynx in Perth in what many would have called an upset win and something Blicavs credited to the team's performance as a group.
"We seem to really get along," Blicavs said. "You know it's good when you get along with your team but to put it together on the court is so much better."
While Steph Blicavs can always be counted on to put up a solid performance, teammate Lauren Nicolson helped the Lightning to their round one win, her form seeming to continue from her MVP winning SEABL season.
"She's fantastic. She's one of those people that you instantly get along with. It makes it so much easier to play with people like that.
"Lauren is just a good person, she comes out and make really good game decisions. I can't speak highly enough of her both on and off the court.
"Before the game, we talked about the first five minutes. Everyone knows in the first five minutes of the first game everyone is a bit of a shambles. We really wanted to just focus on ourselves.
"We talked about our defensive principles and really locking down and communicating with each other.
It's seemed to work so hopefully for us it keeps going that way."
Hear from from Steph Blicavs thanks to FOX SPORTS Australia!
2018/19 Player Profile: Steph Blicavs

One of the major Chemist Warehouse WNBL off-season moves saw Steph Blicavs make a new home for herself with the Adelaide Lightning.With a road win in round one, the Blicavs and her Lightning teammates seem to have found some chemistry to tip off the 2018/19 season! ?FULL STORY: https://bit.ly/2CpGojw#WNBL19

Posted by WNBL on Tuesday, 16 October 2018